2013 has been a brilliant year for the automotive industry as the gloom that had engulfed it since the economic meltdown has finally started to fade away. It has been an eventful 12 months and we have seen some of the best cars being launched this year. As we draw to the end of the year, we have compiled a list of 10 of the best cars from 2013. Here they are without any specific order.

Alfa Romeo 4C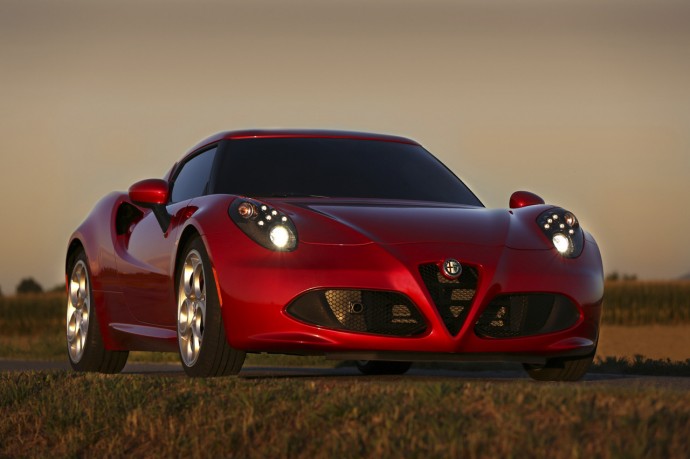 It's said that one truly doesn't become a car fanatic till he doesn't own an Alfa Romeo at some point of his life. Alfas are notoriously known for constant breakdowns and difficulty to own but they are always crafted to perfection. After being hotly anticipated for more than 3 years, the Italian marquee has finally introduced its pint sized rocket, the Alfa Romeo 4C. Some might argue that it isn't even a proper sports car but boy does it look good! It didn't take us too long to add this beauty to our list of best cars of 2013.


Why do we love it? If we just go by the credentials of the Alfa Romeo 4C, it might not measure up well against the big boys. After all the pint sized sports car is powered by rear-mid mounted in-line 4 cylinder 1.75 L engine made out of aluminum which produces 240 horsepower. But the car weighs just 895 kg (1,973 lb) thanks to its carbon fiber monocoque chassis. But it's not about its performance figures and mostly about the 4C's drop-dead gorgeous looks. It's arguably one of the best looking cars currently and oozes of immaculate Italian craftsmanship. Since it first broke cover in 2011, it has won several prestigious awards, and we believe it rightly deserves every bit of accolade.


Price – There is no official confirmation but it's expected to come with a price-tag of $54,000.
Rolls Royce Wraith


This luxury 2-door coupe styled Rolls Royce needs absolutely no introduction. It's simply brilliant and has every bit of quality to be the best and the classiest Roller. It might have very, very minor weaknesses but at the same time, but the Wraith's sublime presence and stature leave them unnoticeable. If you believe it's just a 2-door Ghost with additional frippery, then you're wrong as it has a lot more to offer than you might expect. It's just a kind of car you can't ignore.


Why do we love it? It's a long, long list of things we love about the Rolls Royce Wraith, but we'll stick to our favorite ones. The size of the Wraith is similar to that of Rolls Royce Ghost but thanks to its fastback design and the coupe body, it looks sporty and rather bonkers! Touted as the 'most potent and technologically advanced Rolls Royce ever produced', the massive sized Roller can put some of the best supercars to shame as far as the performance is concerned. Thanks to a retuned version of Rolls Royce's/BMW's 6.6-litre bi-turbo V12 which produces 623hp and a peak torque of 800Nm, it gets some blistering performance figures. The 2.4 ton luxury coupe goes from 0 to 62mph in 4.6 seconds. It might share its name with the original Rolls Royce Wraith that was produced in the late 1930s, but make no mistake; it's the most modern Roller on offer. Rolls Royce introduced the car in January 2013 calling it 'car Charles Rolls would choose to drive'. On the luxury quotient of the car, it is similar to the Ghost and doesn't have much different to offer but nevertheless, it's the best in the class. But be it the Frameless windows, or the fastback shape or even the huge doors, the Rolls Royce Wraith is crafted to utter brilliance!


Price – Prices for the Rolls Royce Wraith start at $390,000.
McLaren P1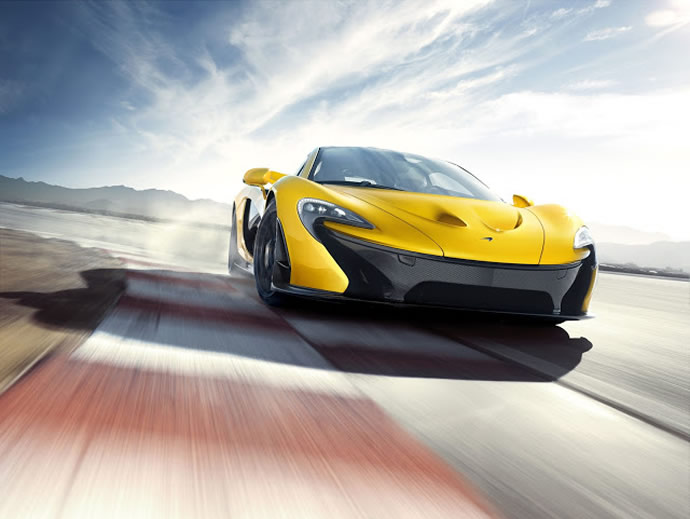 From one of the best Luxury car, now we jump to one of the best supercar, or rather hypercar, of 2013. Rightfully the real successor to the iconic McLaren F1, the P1 in fact has all the necessary credentials needed to fill into the large shoes of F1. The list of best cars of 2013 would not have been complete without the McLaren P1.


Why do we love it? Admit it; we hated hybrid cars and electric vehicles before the advent of these superb hybrid hyper-cars this year. Though a concept version was shown by McLaren in 2012 at Paris Motor Show, but the British company launched the production ready version at this year's Geneva Motor show along with its arch rival, the LaFerrari. The $1.6 million hyper-car has a design that look's straight out of a video game and will appeal to everyone from ten year olds to mature car lovers. Be it the bubble shaped canopy or the McLaren's logo shaped headlights, there's a lot to love of the hypercar's appearance. But if you're more interested in performance figures, then here's some that'll make you jump off your couch. Though it might not have the top speed of McLaren F1, but it will go from 0 to 100 km/h (62 mph) in 2.8 seconds, 0 to 200 km/h (124 mph) in 6.8 seconds, and 0 to 300 km/h (186 mph) in 16.5 seconds. Though it's unconfirmed, but according to rumors, it can lap the Nurburgring under 7 minutes, making it one of the fastest ever. The 3.8 L twin-turbo V8 petrol engine and electric motor combined, the P1 has a total of over 903hp at its disposal. The car features some of the best cutting edge technology including some directly taken from Formula 1, but the latest news of the hypercar to use force field wind shield cleaner in place of a wipers is just sweet! Can it get better?


Price – The McLaren P1 was initially priced at a million dollars but it has now escalated to $1.6 million.
Lamborghini Veneno


We might cheat a little by adding the Lamborghini Veneno into this as it's not a mass production car but a very limited edition line. But, it created the biggest buzz in the auto industry this year and we were too tempted to leave it behind. Launched at the 2013 Geneva Motor Show, all year we have been mesmerized by this automotive piece of brilliance.


Why do we love it? It might be a Lamborghini Aventador underneath with classy clothes on, but no one will take notice of that fact. For starters, take a moment and look at it. There is no doubt that it's the best looking hypercar at least of this year if not ever. It was developed as a part of the 50th anniversary celebrations of the Italian automaker and initially only the hard top coupe version was shown off at the Geneva Motor Show which was limited only three in number, but Lamborghini announced the drop top version soon after. The insanely limited run makes its one the most reare cars on the planet. The Lamborghini's standard 6.5-liter V-12 which also powers the Aventador has been re-tuned for the Veneno to produce 740 horsepower, 49 more than Aventador. Out of the two, we like the drop top convertible more. It made a stunning entry by being launched on an Italian aircraft carrier amongst the presence of fighter jets. Lamborghini sure knows what fans want!


Price – The coupe version is priced at $4.5 million and the roadster at $5.3 million.
Porsche 918


Another rival of the McLaren P1, the Porsche 918 hybrid hyper-car was first shown as a concept car the 2010 Geneva Motor Show, but the final production version broke cover at this year's Frankfurt Motor Show. It's not often that Porsche strays away from its original rear-hanging engine design, but when it does, the results are legendary (barring the SUVs and Panamera). The design is strikingly similar to that of the Porsche Carrera GT. The car has been a constant source of interesting news ever since it was launched.


Why do we love it? We all know that Porsche made race cars are simply outstanding on tracks and give unadulterated driving pleasure. They rarely come into the territory of supercars. But when a Porsche does venture into that territory, it aces the game. Carrera GT was one excellent piece of engineering when it came out back in 2004 and Porsche 918 is no different. The hybrid is powered by a rear-mid mounted 4.6 liter V8 engine which develops 608 horsepower and two electric motors delivering an additional 279 horsepower for a combined output of 887 horsepower. Thanks to those numbers, the Porsche 918 has some jaw dropping performance figures. It can go from 0–100 km/h (62 mph) in 2.6 seconds, 0-200 km/h (120 mph) in 7.2 seconds, 300kmph (190 mph) in 19.9 seconds and a top speed of approximately 345kmph (214 mph). That's not all, the Porsche 918 has already set the fastest lap time around the Nurburgring by lapping the circuit in 6 minutes 57 seconds. It has set a huge challenge for LaFerrari and McLaren P1, who are taking their time to come up with the official timings.


Price – Though the prices start at close to $800,000 but with all the options, it nears the $1 million mark.
Jaguar F Type Coupe


There is a good reason why we have limited our choice to only the coupe version of the Jag F Type. There is so doubt that the convertible version, which was launched earlier, is one good looking sportscar but it looks dull in front of its coupe sibling. Jaguar might have had a bad run in the past few years but it's back making some stunning cars and the F-Type is definitely the pick of the lot. We believe, the F-Type is the best mid-ranged sportscar on offer.


Why do we love it? Out of many, we have two main reasons why we love the F-Type so much. First, it's a stunner and the design of the car is simply exquisite. The Jag has a distinct British flavor to it and is great. Secondly, the sound out of the shinny tailpipes is pure music to the ears of automotive fanatics. There were huge expectations from the F-Type before it broke cover, as it was to successor to one of the most iconic car in the automotive history, the E-Type, and Jaguar has delivered, delivered good! Available with two engine options of a V6 and a V8, the burly sportscar doesn't fall short of power. The top variant with a V8 has 542 horsepower at its disposal. The interior looks as good as the outside and is tastefully done.


Price – The starting price of the Jaguar F Type is $69,000.
2013 Mercedes S Class


Year after year, variant after variant, Mercedes Benz S Class has been setting the standards for premium luxury sedans in what is considered a highly competitive and strong market and the 2013 model continues with that tradition. So, it'll be odd to miss the S Class in the best cars of this year.


Why do we love it? Mercedes Benz S Class has always not only been competing with luxury sedans of its own bracket but also with the ones which are more expensive like the Rolls Royces and Bentleys. The equipments' list that comes along an S Class is bigger than what normal people can generally comprehend. It's said that, what Mercedes does today, other marquees follow in the future. The 2013 Mercedes S-Class is no exception and comes with cutting edge technology which has been used for the first time. With toned down exterior and uber-luxurious interiors, it's the perfect choice for celebrities and high-end customers. The only niggle with what otherwise is a brilliant car is that it bears the old design. The 2014 model looks a lot better and has a sharper design.


Price – The prices for the 2013 Mercedes S Class start at $93,000.
Range Rover Sport


The market for high-end luxury SUVs is picking up pace, but Range Rover has been the pioneer of this class. The Range Rover Sport was first introduced back in 2005 but it has gone through major transformations over the years. The second generation sport was introduced this year and is brilliant inside out.


Why do we love it? There is little doubt that the 2013 Range Rover Sport is a class leader and Land Rover has engineered it to perfection. It oozes power, poise and presence and needless to say it looks stunning thanks to its sharp lines and slim headlights. On the inside, the cabin is generously sprinkled with uber-luxurious features. The Autobiography trim takes it to a different level with the ebony and ivory trim. The myth of SUVs can never be fast and luxurious has been busted by the RR sport, and nothing defines opulence better than this in the SUV class.


Price – The pricing for Range Rover Sport starts at $63,000.
Ferrari 458 Speciale


If someone were to be asked that how can you improve the Ferrari 485 Italia? No amount of head scratching would have given an answer to it just a couple of months back. But this rather seemingly impossible job has been done with perfection by Ferrari. It's the Ferrari 458 Speciale, the more hardcore version of the 458 Italia. It might not look different than the Italia, but it's the figures, nothing else!


Why do we love it? The simplest way to answer it is that it just focuses on one thing, speed. Ferrari has somehow been able to reduce the weight by 90kg from the Italia, thank to the lightweight RTM bumpers, a Lexan rear window, thinner side glass and forged 20in alloys. It might have had to remove the luxury from the interior, but no complaints on that whatsoever. The increase of power might sound minor at 34hp but the performance figures tell a different story all together. The 0-62mph timing has dropped from sub-3.4sec to 3.0sec dead, and the Speciale will hit 124mph in 9.1sec, 1.3sec quicker than the Italia. It's the ultimate performance machine to be unveiled this year.


Price – The pricing has not been reveled but its estimated to be somewhere near $450,000.
Bentley Mulsanne


The list can't be complete without adding a Bentley to it. Our pick is the Bentley Mulsaane, a name that has been derived from Bentley's historical racing pedigree. The four door luxury saloon has everything that you'll expect from a top-end automobile and more. It oozes of opulence and class.


Why do we love it? The Bentley Mulsanne with its slick exterior and feature-loaded and opulent interior is one of the best luxury saloons on offer and there's very little to choose between it and the Rolls Royce Phantom which is its arch rival. Then there's the endless stream of bespoke limited edition Mulsanne which are unmatched in term of quality. Each one is different than the rest and is highly desirable. The customers get a choice of 114 paint colors, 21 carpet colors, nine wood veneers, and 24 interior leather hides. Each car takes almost 12 weeks to build and is hand built by craftsmen. The 6,752 cc V8 engine which produces 512hp itself takes about 30 hours to build.


Price – The pricing for the Bentley Mulsaane starts at $300,000.