New York is always abuzz with activities to entice you with, no matter how often you take a bite of the Big Apple. First-time visitors will, of course, want to do the usual circuit of touristy pleasures — the Staten Island Ferry to see the Statue of Liberty, ascending to the top of the Empire State Building, strolling through Central Park, walking down Fifth Avenue, eyeballing Wall Street, visiting Times Square, being dazzled by a Broadway musical, eating a bagel or New York hot dog off a cart. But for travellers who've been there, done that and want more, much more, NYC has plenty to offer, especially if you are tuned into what New Yorkers are signing up for. Here are some new and exciting experiences to explore the next time you're there…



High life
Can't get enough of the city's skyscrapers? Summit One Vanderbilt NYC has an outstanding observatory that offers stunning views of the Empire State Building, the Chrysler Building, the World Trade Centre, and a lot more. Art installations on many levels (such as Yayoi Kusama's mirror-finish Clouds) will add to the lofty experience on floors 91 to 93 of the building.

And if you sign up for the '1401 Experience', named after the imposing building's height (1,401 feet), you're sure to have a wonderful time. Avail the services of a dedicated Ambassador guiding you through your visit, enjoy skip-the-line Fast Pass Access, and soar upwards in the world's largest glass-bottomed exterior elevator. Sip on a signature cocktail from Danny Meyer's Nordic-themed café Après as you gaze out on NYC's most iconic skyline. Truly transcend as you get clicked in the mirrored room called Transcendence to get a photo memory with a difference.
Address: 45 E 42nd St New York, NY 10017 | Price: $1,000 for up to six people | Book: 48 hours prior on [email protected]

Wheel zeal
Do NYC like a local, with an early morning bike ride through Central Park, followed by Yoga stretches and breathing to relax. Meet the group for the two-hour bike ride at eight am at the entrance, zip through scenic Central Park, stop at the most iconic locations, including the Mall, the Jacqueline Kennedy Onassis Reservoir, Bethesda Terrace, and Strawberry Fields. At each of the stops, you will learn all about the sights as well as how they tie in with the amazing history of the Park.

After the stretching and breathing session, feel free to spend more time exploring the rest of the 840-acre Park's picturesque points, and later head to the iconic Tavern on the Green for an early weekend brunch or weekday lunch.
Address: 59 Central Park W, New York, NY 10023 | Price: $30 | Book: https://fittoursnyc.com/activities/central-park-bike-ride-and-yoga/

Elevated Yoga
Want a different sort of high than cocktail hour in Manhattan? Try Sky High Yoga at Edge, the highest outdoor sky deck in the Western hemisphere. Join fitness-minded New Yorkers on the outdoor sky deck on the 100th floor in an exhilarating wellness experience at 6.30 am daily led by expert instructors from luxury fitness and global lifestyle leader Equinox.

As if that isn't enough to heighten your senses, you'll also have special access to Edge's outdoor viewing areas, with unparalleled 360-degree views of the iconic city, a thrilling glass-floor, angled glass walls, and outdoor skyline steps.
Address: 30 Hudson Yards, New York, NY 10001 | Price: $60 | Book: https://www.edgenyc.com/en/sky-high-yoga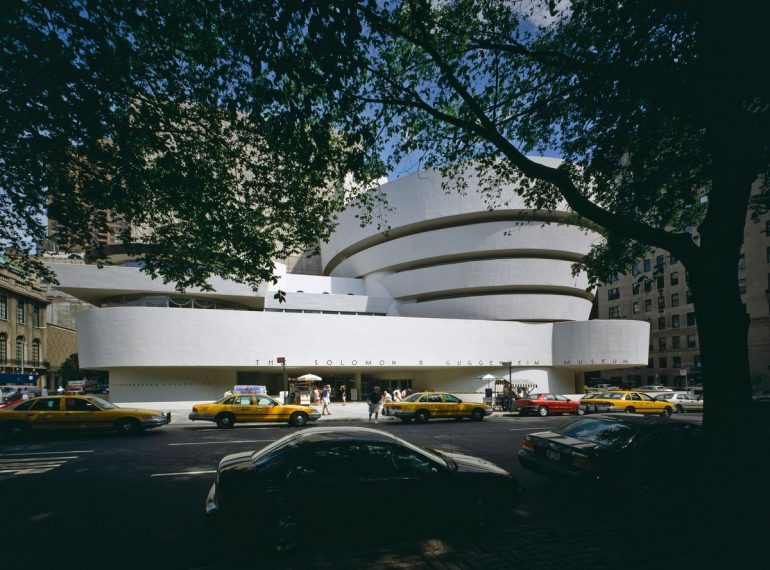 Paint point
Love art but don't really know where to start? New York's Guggenheim (officially the Solomon R Guggenheim Museum) has some of the world's top collections of art. Not only is it filled with unique artworks, but the National Historic Landmark which is recognised on UNESCO's World Heritage List as part of the 20th Century Architecture of Frank Lloyd Wright, is itself worth exploring.

Take a private guided tour to skip the lines, see its vast array of collections, including Impressionist, Post-Impressionist, early Modern, and contemporary art and get a better understanding of the context and controversies around them while you admire the building's spiral architecture.
Address: 1071 5th Ave, New York, NY 10128 | Price: $175 per person for an hour | Book: https://www.guggenheim.org/about-us