If you have ever set eyes on the iconic fountains at the Bellagio hotel in Las Vegas, then you'd be awe-struck by this piece of news we bring to you! Believe it or not, but Dubai is soon schedule to have a set of fountains that would be 25 percent larger than the one at Bellagio Hotel! Yes, it's true, and its makers – Emaar Properties, the real estate giant, has confirmed this news. Emaar plans to build the largest fountains in the world as the centerpiece to its Downtown Burj Dubai project.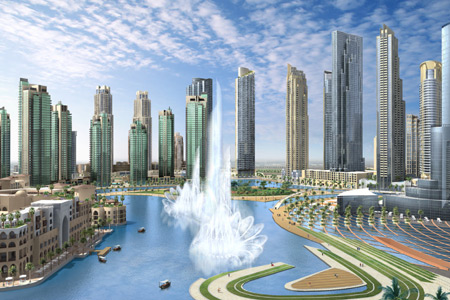 Sources reveal that the fountains, which have yet to be named, will be capable of shooting water over 150 meters into the air – the height of a 50-storey building, and stretch over 275 meters – the length of two football fields! In addition, like the Fountains of Bellagio, the Emaar fountains will include an integral light and sound show. With such glamor attached to the creation of these new fountains, Dubai is expecting major tourists visits, which have been approximated to over 10 million visitors per year.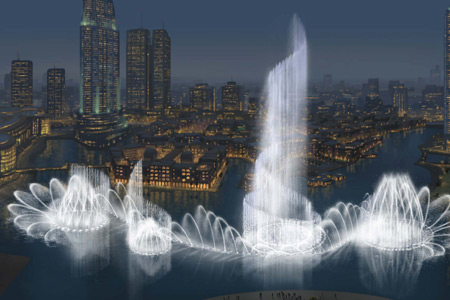 The extensive and exhaustive project that would shoot 22,000 gallons of water in the air at any given moment and feature over 6,600 lights and 50 color projectors will cost a whopping $218 million. Its due for completion in 2009.