As Britain gets ready to play host to the 2012 Olympics, artist Anish Kapoor is busy turning his vision of a landmark monument to mark the famed sporting event into a reality. The 56-year-old artist unveiled to the world yesterday his design for the monument that will remind Britain of its role as the host of the 2012 games for years to come. The £19million ($28.8million), a disoriented-looking sculpture, will stand 377ft high, more than twice as tall as Nelson's column! Officially named the ArcelorMittal Tower, it will house a restaurant and a viewing platform. About 700 visitors an hour will be able to visit the site next to the 193 feet high Olympic stadium. The artist sees his looping, deep red-colored tower as 'an eccentric structure that looks as if it's going to fall over.'


London's Mayor Boris Johnson likened the eccentric monument to a giant 'hubble-bubble' shisha pipe. The monument however drew a lot of flak from the common folk, who made their dissatisfaction known on Twitter and other internet sites, by terming the sculpture as "twisted spaghetti', 'horrific squiggles' and 'Meccano on crack'.
Financing deals have been signed between principal backer Lakshmi Mittal, the steel magnate who has committed £16million ($24.3million) towards the £19 million costs (28.8million), and Mr. Johnson, who dreamed up the project. Mittal, who will be proving the steel for this monument, said he had wanted to give 'a lasting gift' to the 'wonderful" city' where he has lived since 1997. Work on this eccentric tower might start officially in a few weeks as it still awaits planning permission.
Only time will tell if the monument will indeed be a landmark or just another eyesore in Britain's skyline.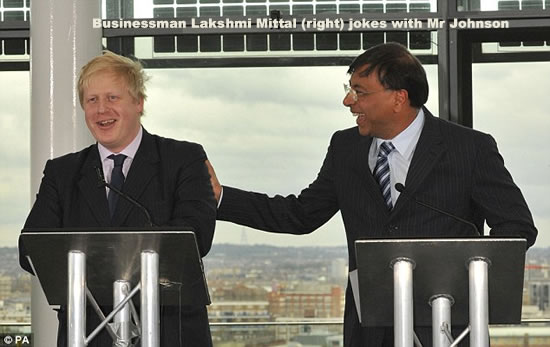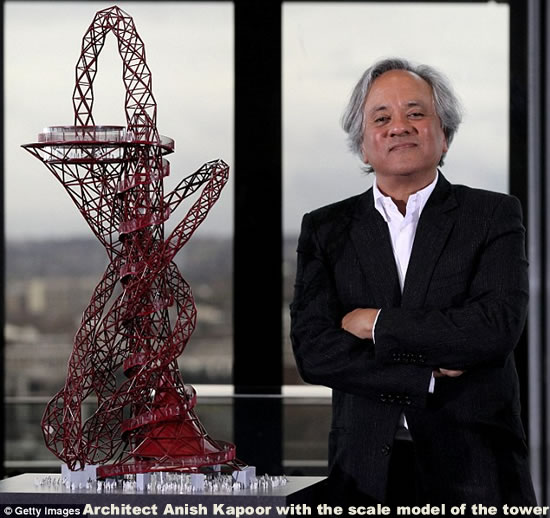 [Dailymail]