Whoever thought that Easter eggs' tradition would transform from painted chicken eggs in olden times to the priciest show pieces today! But the fact is they are decked in the most precious metals and stones and are counted as much more valuable than a simple work of art. So many caught our attention; hence, we decided to compile a list of the Most Expensive Easter Eggs ever produced.

Porcelain Eggs by PeterNebengausCollection: A symbol of life, embodiment of existence and the inexhaustible wisdom, the gorgeous giant Porcelain eggs is a creation of German artist Peter Nebengaus. The Gold egg is listed for $20,400 and the Porcelain egg encrusted with Swarovski crystals retails for $7000.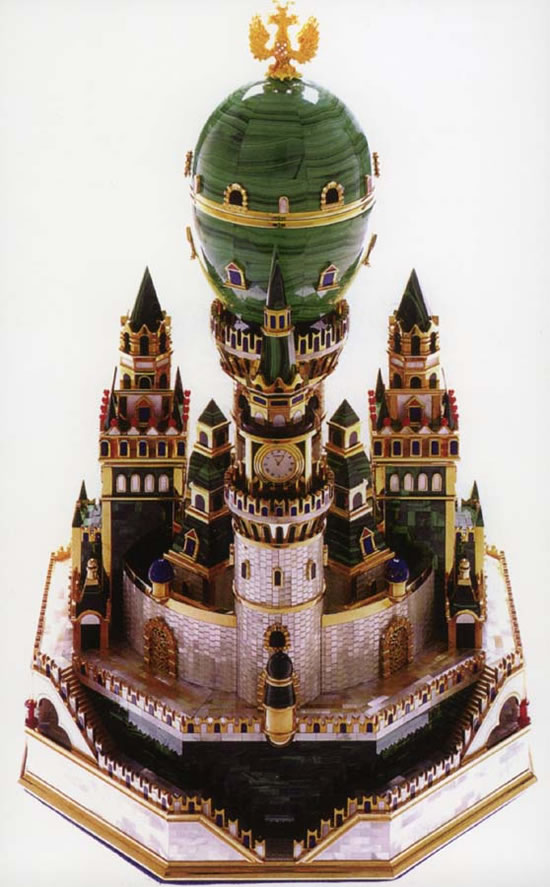 Fabergé egg from Russia: The hand-made malachite egg dome comes studded with a diamond double-headed eagle. An egg topped over an architectural replica of the Upenski Cathedral was produced in a limited edition of only 6 pieces, priced at $50,000.
Diamond Stella Egg: The sensational Easter egg composed of chocolate and encrusted with more than 100 0.5 carat diamonds was crafted for La Maison Du Chocolat had a hefty price tag of $76,250.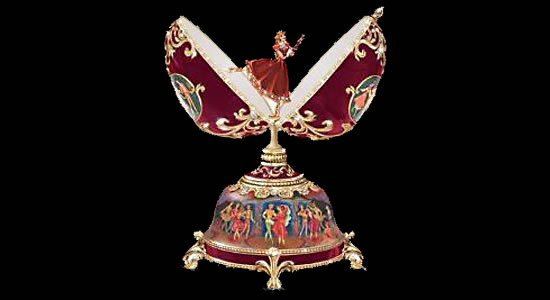 Heirloom eggs by Natalia Zaitseva: The beautiful egg that speaks of the alliance between Faberge's work and the royal family of Russia, is designed from the finest lustrous triple fired porcelain. The beautiful egg is ornately decorated with raised relief, 22k Gold accents, 100 hand-set faux jewels and Swarovski crystals.
Fabergé Winter Egg: The magnificent "Winter egg" encrusted with over 3000 diamonds and made of finely carved transparent rock crystal was considered the most valuable by documents in Russian State Archives. The Fabergé "Winter Egg" sold for $9.6 million, beating the previous record of a Faberge egg at $3 million.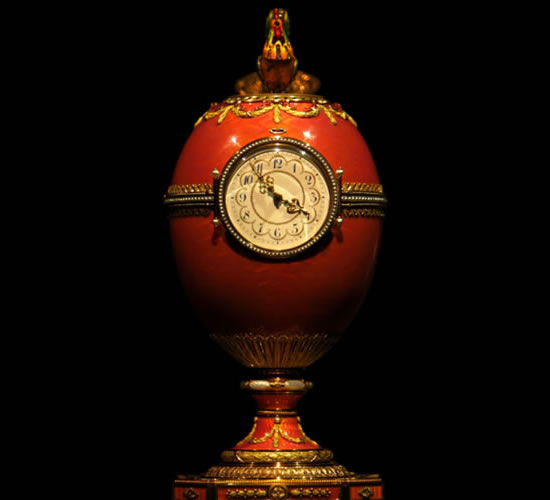 The Rothschild Fabergé egg: Nobody can possibly outshine the grandeur and magnificence of the Rothschild Faberge egg, which is a masterpiece that everybody would ache for. Such is the presence of the Rothschild Faberge egg that the onlooker will fall short of praises for it! The Rothschild Faberge egg was auctioned by Christie's in 2009 for $18.5 million.
Some other eggs don't quite fit into the category of the 'absolute egg' list. These are the works of art by various artists. Moscow hosts a majestic Fabergé egg house for a whopping $10 million. Another beautiful work of art is a hand-painted egg in Zagreb's main square, created by a Chinese artist in 2009.
[Bloomberg And Allbusiness And BBC And Forbes]