We have seen gold-plated iPhone 4S versions like the one from Amosu and Crystal Rocked, but we have fallen short of seeing an iPhone 4S model that is completely covered in the yellow metal. The Suvarna Bullion 24ct gold iPhone 4S is here to fulfill the wishes of those who desire to live a lavish lifestyle. The exclusive phone has both its front and back case crafted in gold, and the rims are done in platinum. It has also been embellished in a deep-engraved modern design inspired by traditional motifs from ancient cultures.

The delivery time for Suvarna Bullion iPhone 4S taken by the company is 4 weeks after placing the order, and each piece is engraved with a purity hallmark. The classy gold iPhone 4S will set you back a whopping $29,200.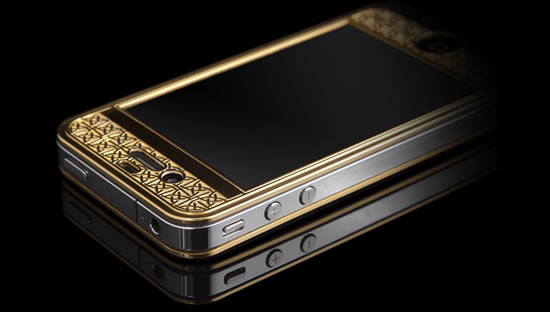 Available at GoldGenie.