This year's Milan Design Week offers another collaboration to join the list of Aston Martin, Audi and Lamborghini as one of the most exclusive luxury car brand Maserati joins forces with Italian furniture manufacturer Zanotta to create a limited edition armchair. A homage to the new Maserati Quattroporte, the lounge chair were designed by Luovica and Roberto Palomba, founders of Palomba Serafini Associates, Milan. If the Maserati were an armchair, what would it look like? The new lounge chair Zanotta-Maserati represents a spirit that the brands express. Completed by sophistication, an unusual concept for design and high artistry brimming through this art piece. The concept for its design came from the fluid-structure of the silhouette of the bonnet.



The leather covering has a very natural feel and is made from untreated natural leather. The chair comes with an the option to remove the external covering if needed.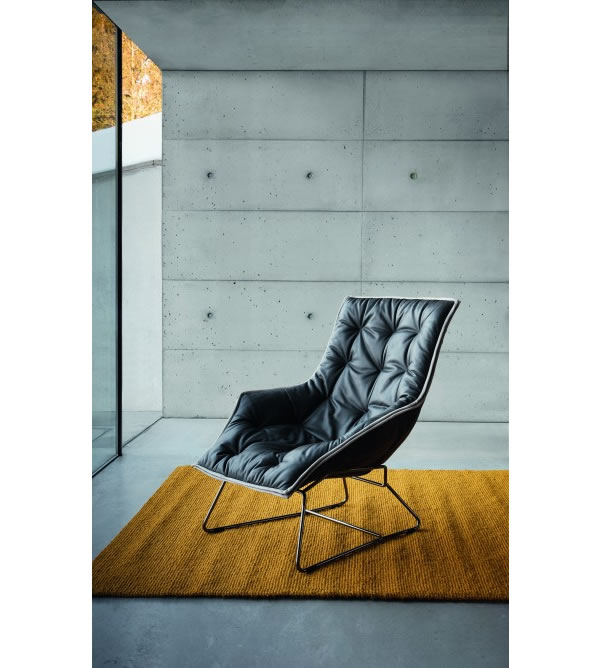 This limited edition armchair debuted during the Milan Design Week 2013.