Bonjour! With the concept of spas gaining spotlight in recent times, we introduce you to the Spa Peninsula Paris in the French capital. A day's trip around the magnificent Eiffel Tower and the grandeur of the Louvre is sure to tire you now, but with the expertise at Spa Peninsula Paris rejuvenation is at your doorstep.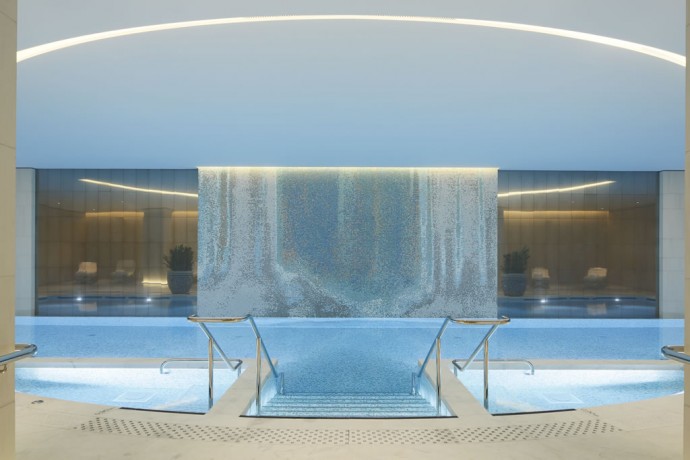 This is far from your typical spa! A generously sized 19,000 sq ft space within the hotel now entails a fabulous spa, an indoor pool and a fitness centre. The well appointed spa features two Jacuzzis, eight private treatment booths including two suites for couples, a relaxation room as well as two fitness rooms equipped with state-of-the-art machines. The interior design and furnishings incorporate traditional, eastern elements and contemporary elegance and offer a refined blend of harmonious tones and materials to soothe the soul, such as wood, granite and marble.
ESPA, a brand that has caught on with many spas, finds its place at the Peninsula Paris too. Along with ESPA, we recommend the high-end facial treatments made by Biologique Recherche.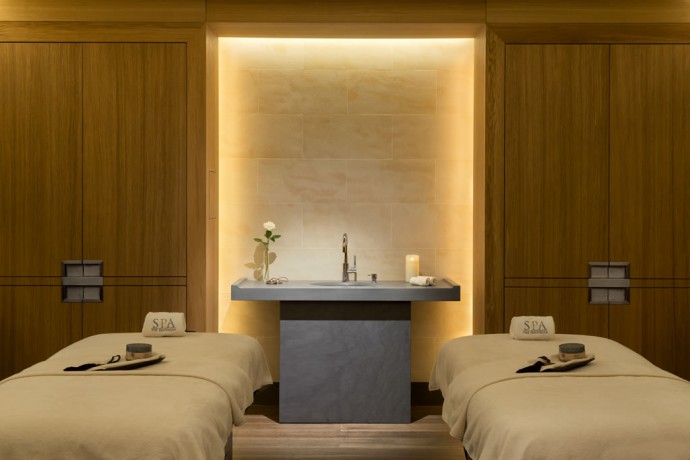 Recommended for Men – Men's Shoulder, Face and Neck Massage
We recommend this fantastic treatment priced at $184. This relaxing facial works at a deep level to purify, balance and hydrate the skin. Triple cleansing and hot towels soothe and soften the skin and facial hair as massage of the shoulders and scalp help to de-stress and deeply relax. This lovely massage lasts about 60 minutes.
Recommended for Women – Lift Treatment – Remodelling Face
We recommend this fantastic treatment priced at $276. An exfoliating and lifting treatment associated to the modelling bracing techniques, made to redefine the outline and to firm up the facial contour. These actions are reinforced by Remodelling Face which is a bioelectric innovating treatment. This treatment lasts about 90 minutes.
If you are in the mood to splurge – Yin Yang Vitality
Honestly, what is worth splurging on is the Yin Yang Vitality. This fusion treatment perfectly blends influences from East and West to achieve deep relaxation and stress-relief. Warm herbal poultices, used in Eastern treatments to heat and stimulate muscles and ease deep seated tension receive a Parisian touch. With a filling consisting of skin-nourishing Oatmeal and French Chamomile, known for its powerful calming and de-stressing properties, they are gently heated and infused with warm ESPA essential oils. The tension-melting massage that follows relieves aches and pains in muscles and joints, smoothes and soothes skin and restores energy and verve. An uplifting Oriental head massage using cool jade stones completes this comforting ceremony – clearing the mind and promoting focus. This one is priced at $368.
The Peninsula Paris
19 Avenue Kléber, 75116 Paris,
France