Japanese cuisine was introduced in Mumbai in 2004 at the Taj Mahal Palace by Morimoto at the Wasabi. It was a unique concept weaved by the legendary Chef Masaharu Morimoto and in no time was the talk of the town with its authentic and lip smacking Japanese dishes.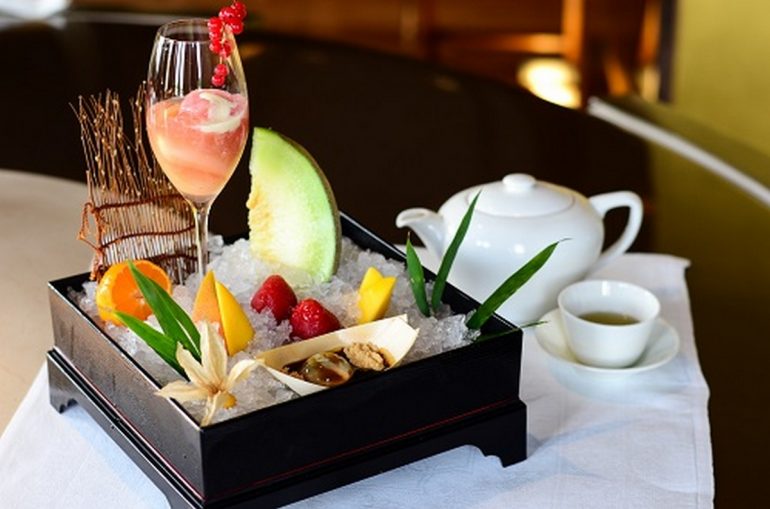 Celebrating over a decade of exquisite Japanese cuisine, the restaurant conjures a special anniversary menu as it pays gratitude to the iconic Tsukiji market from 2nd to 10th September 2016. Tsujiki is deeply embedded in the cuisine philosophy of wasabi by Morimoto. Well known for its dramatic tuna auctions, the world's biggest fish market is definitely worth visiting. This symbolic market will soon be moving to Toyosu and the chefs at Wasabi will showcase exemplary culinary innovations paired with Tsukiji's number one produce. The menu has the seasons favourites like the Tai, Meji Maguro, Sazae, Homard lobster and Ike otate paired with riveting ingredients like fresh Yuba, Sunflower white Corn, Kyoto Eggplant and Black Garlic along with an exotic variety of sushi platters. Whet your appetite with delicious broths of Sazae and Akebi and sign of your meal with Miyazaki Farm fruits.
Visit the Wasabi and experience the locale cuisine culled from the nooks and corners of Japan and partake in the culinary celebrations that Tsukiji has to offer.