The next time you're harried and at Heathrow, park yourself at the pop-up park that has specially been designed for passengers like you. In a research conducted by London's Heathrow airport, it was found that one in every 10 passengers is never able to let go of their work even while they are on the go. Apparently, the survey revealed that Londoners were the worst at relaxation, as 84 % of them couldn't resist answering their office emails and texts.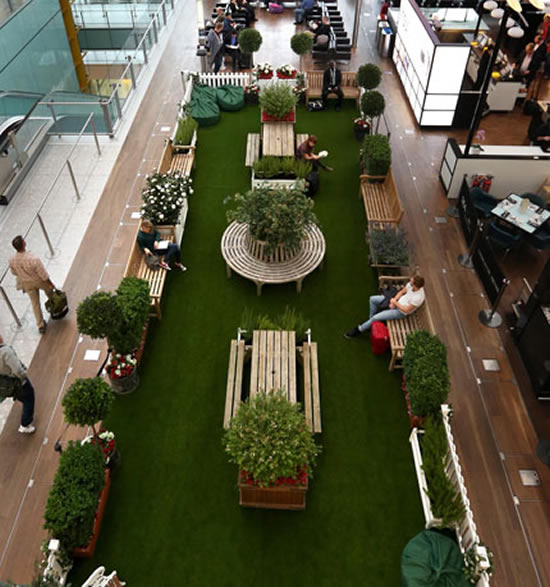 Keeping in mind the plight of such travellers, the Airport has opened a pop-up park on Terminal 5. Nothing short of an indoor oasis, the park is replete with synthetic grass, real hedges, rosemary and jasmine bushes and benches.


Stressed out passengers can unwind themselves at the new picnic area and sample a pre-flight menu at this beautiful alfresco park. And this, by the way, is no ordinary airline food. Scientifically proven ingredients that help people relax have been used to create an exquisite gourmet spread. From a smoked chicken and mango salad from Gordon Ramsay Plane Food, avocado, and crab Maki rolls from Itsu to Caviar House's fish tartar canapés, made from Norwegian salmon – there's a lot to choose from. The airport hopes that their endeavour to calm the frayed nerves of flustered travellers will help them set out on their holiday with a fresh mind.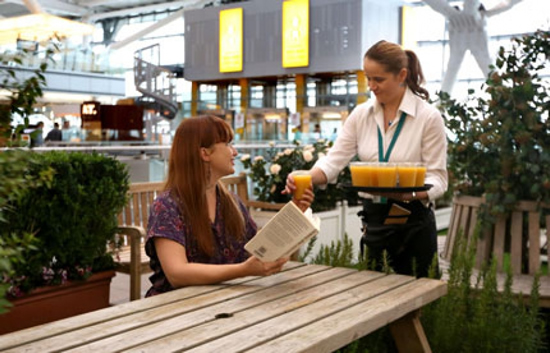 [Airport-World]