Over the last few years, the world of luxury has extended itself to include the needs of the four-legged companions of the luxury lovers. From exquisite pet boutiques to pet hotels, the luxury pet industry is flourishing rapidly.Blue Star Jets, a company that has long served an elite air travel clientele even made available luxury air travel for pets. The latest we hear is that Blue Star Jets has teamed up with veterinarian Dr. Cindy Bressler to launch the newest venture, JetSetVets. This will be the first-ever private jet veterinary pet service that will offer services like in-flight medical care.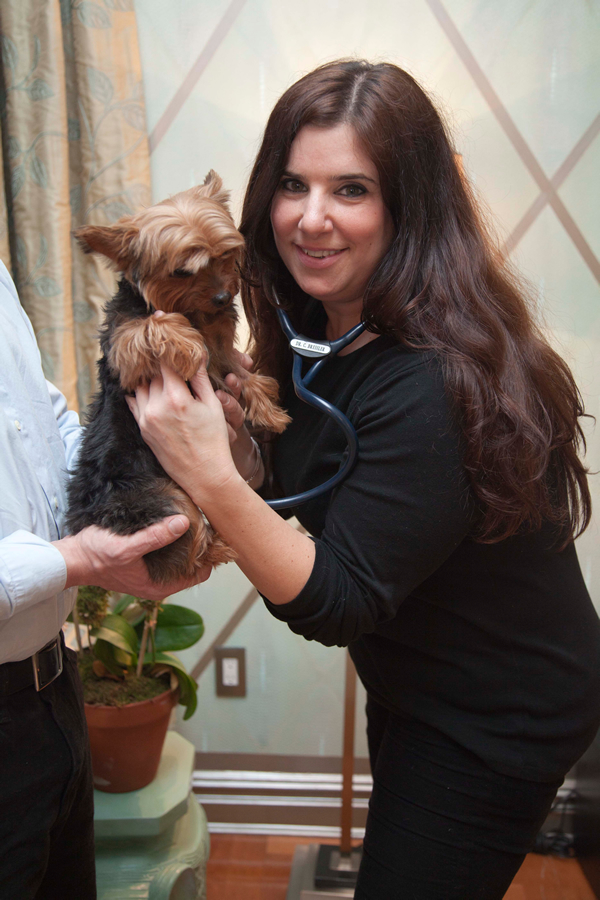 JetSetVets will provide in-flight medical care, assistance with preparation of pets' travel documents, and work with Veterinary hospitals globally to ensure seamless transport and transition of care. Dr. Cindy Bressler, a USDA-certified house call Veterinarian, practicing in NYC and The Hamptons, approached the Blue Star Jets to initiate this program after years of being commissioned to accompany pets in-flight and at their destination to provide them the best medical care.
What is more, a part of the proceeds from flights booked with Blue Star Jets under the JetSetVets program will be donated to animal charities.

A genius program, pet owners who were always skeptical about traveling with their pets due to their pet's medical condition can now heave a sigh of relief. This new program will be welcome by almost all pet owners who can rest assured that their pet is being taken care of throughout the journey.