Boeing Business Jets has just redefined business travel by debuting the latest BBJ at the Asian Business Aviation Conference & Exhibition (ABACE) in Shanghai. The youngest member of the fleet, a 737-700 with -800 wings and other modifications for longer range, was delivered earlier this month to a private businessman in the United States. The BBJ is the first BBJ to boast of Honeywell's Ovation Select digital system. "The modular, lightweight and flexible cabin management system provides component command and control, high-quality, crystal-clear surround sound audio and vivid full high-definition (1080p) video which is stunning to watch on the 42-inch and 46-inch high definition monitors found in this BBJ" said Tony Brancato, vice president for Business and General Aviation Aftermarket at Honeywell Aerospace.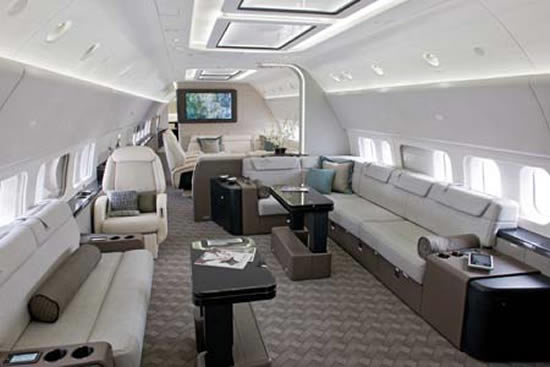 Designed to carry a total of 19 passengers, this BBJ features ultra-luxe interiors courtesy Jet Tech of Spokane, Wash. Offering utmost comfort to its passengers, this BBJ has a large personal stateroom with a king-size bed, private lavatory and shower, a smaller guest stateroom with divans that convert into beds to sleep up to 8 passengers.


A home in mid-air, besides the comfortable furnishings, the BBJ also features a center island and appliances similar to that in a typical kitchen including convection and microwave ovens, a refrigerator, wine cooler and trash compactor.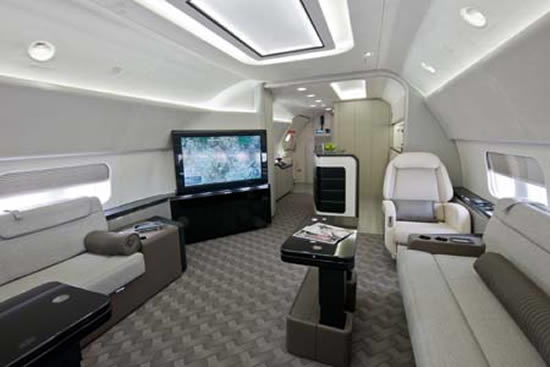 As for power, this BBJ is one powerful performer with seven auxiliary fuel tanks, offering the owner more than 5,600 nautical mile range at Mach 0.80 – equivalent to about 12 hours nonstop flight time!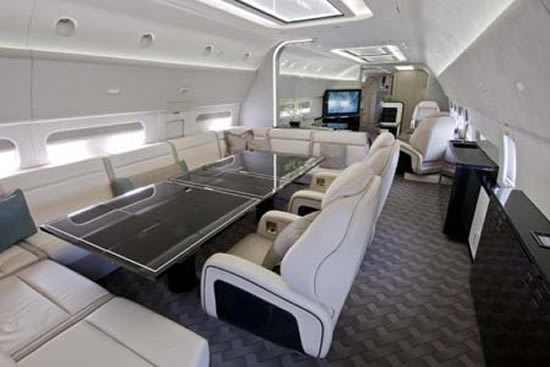 [Market Watch]