The 50th-anniversary tour of the Ferrari 250 GTO turned very ugly for US-based businessman Christopher Cox, whose £20million car rammed into another vehicle, making it the world's most expensive car crash. He was driving one of only 30 250 GTOs ever build and his wife Ann, who broke a leg in the accident.

The accident occurred outside Saint-Etienne-des Guirets, near Blois. Reports confirm that both passengers in the other car have been admitted to a nearby hospital. The 1962 car with the chassis number 3445GT had crashed in 1976 and had undergone a full-scale restoration before Cox purchased it in 2005. The car features a 3-liter V12 engine that can sprint from 0-60mph in 6.1 seconds and offers a top speed of 174mph.


Take a look at previous most expensive car crashes which have now lost their crown to the Ferrari 250 GTO car crash.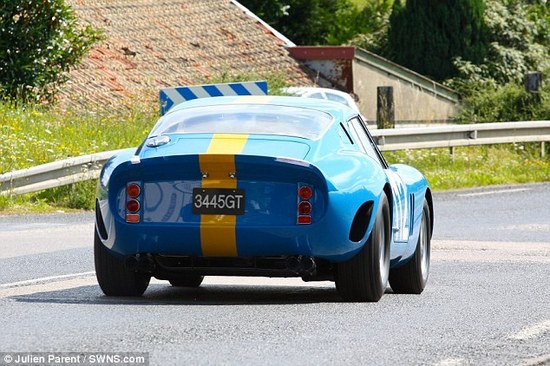 [Dailymail]