Any McLaren MP4-12C owner would know the importance of parking their supercar in a carefully secured parking spot or garage. But what if this garage was movable and resided on the world's largest sailing trimaran? You got that right – The CXL trimaran concept has a garage on board and fits in perfectly only the McLaren. The garage which resides on the yacht will take you to any port if you ever need to reach a mountain paradise or any pleasure spots that you will desire.

According to the UltraLuxum, the yacht is the largest sailing trimaran that features retractable outer hulls designed by McLaren Applied Technologies. When fully extended, the outer hulls stretch the yacht to 75 feet in width, providing better lateral stability than a monohull of similar proportions. However, that footprint would cause a problem at the entrance to smaller marinas. So the retractable hulls collapse the boat's beam width to 36 feet wide, which is still more manageable. Happy Sailing! And well, Safe Parking!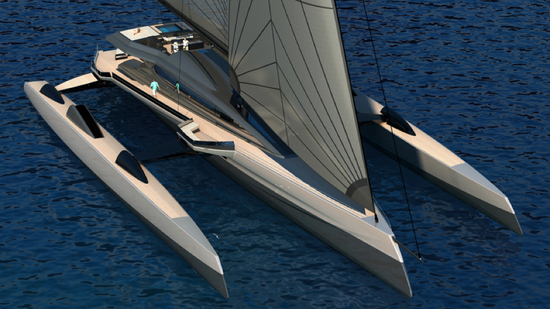 It is also reported that construction in vacuum-infused epoxy will be at Tamsen Maritim, and Bluewater Yachting will market the CXL. You can see the concept at the Monaco Yacht Show at Quai Chicane, berth QC18.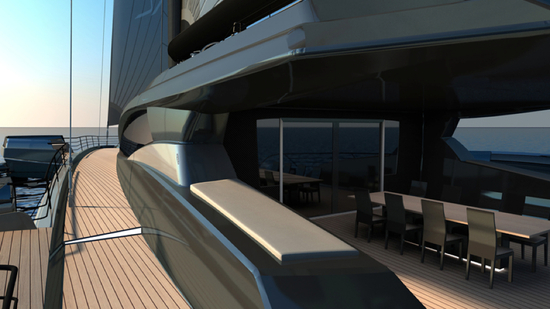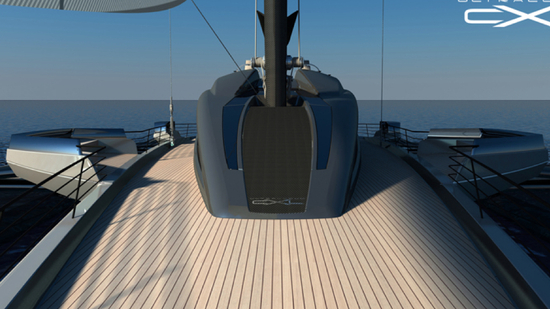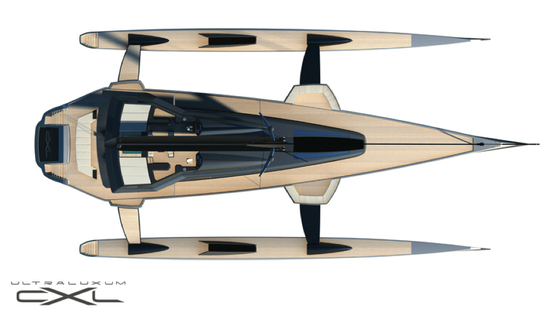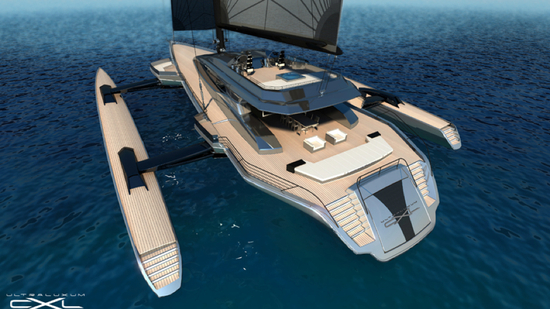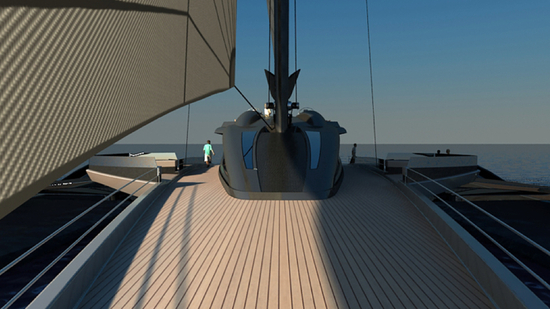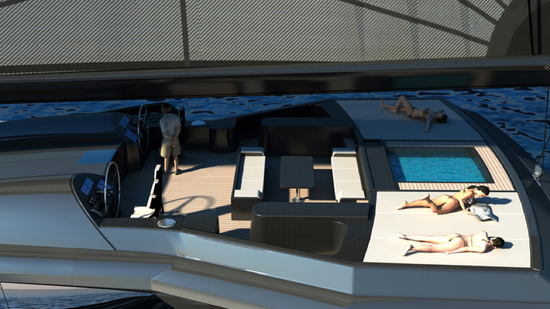 [Ultraluxum and Jalopnik and Superyachtworld]