Picture this: Jeff Bezos and Lauren Sanchez on a $500 million sailing yacht, enjoying uninterrupted views. Their perfect moment is interrupted only by the unavailability of a bottle of Dom Pérignon. It's hard to imagine the Amazon founder running out of anything, but should that day arrive, a Monaco-based startup, MC Click, is ready to come to the rescue with "Dom on the drone!" Kookiejar of Sweden, the drone supplier, successfully delivered a $440 bottle of 2008 Dom Pérignon Champagne, a 500g tin of Caviar by Azure Caviar, a Ralf Tec Watch, and some perfume aboard Lürssen's 240-foot Coral Ocean superyacht.


This one-off delivery was a trial to test the feasibility of using drones to transport goods and services to yachts in the future. It seems they can. Although the trial goods weighed 10kg, future services, after approval, could see drones transporting up to 40kg of goods, according to The Drinks Business. The trial received support from Monegasque aviation authorities, the Aviation Civile, and the Maritime Authority of Monaco. The event was captured and shared on Instagram.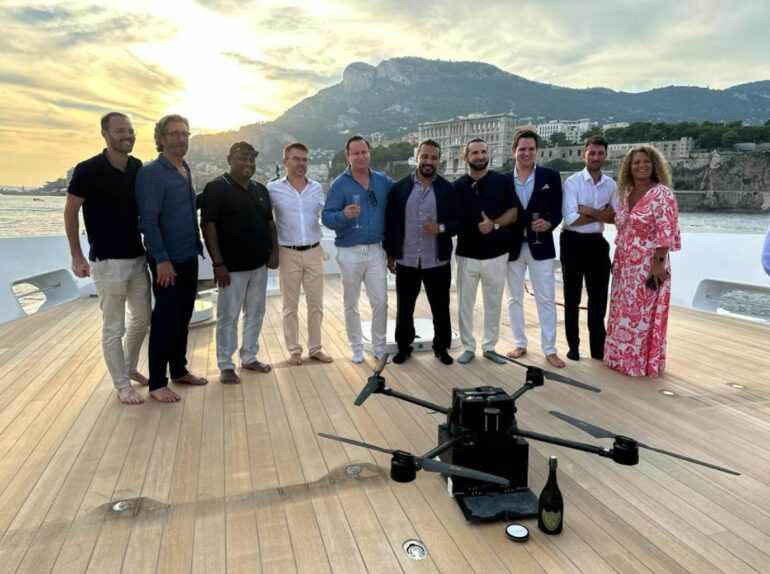 Andrew Maidment, Managing Director of Superyacht Supplies, commented on the trial, saying, "We are thrilled to showcase the potential of drone deliveries to superyachts, enabling faster, more convenient, and environmentally conscious logistics for the maritime industry." This service is ideal for crew and owners aboard luxury vessels, especially those who spend extended periods on their ships or offer them for charter. With bespoke requests and a constant need to impress, there's always a demand for items ranging from kitchen supplies and medicines to luxury packages and spare parts.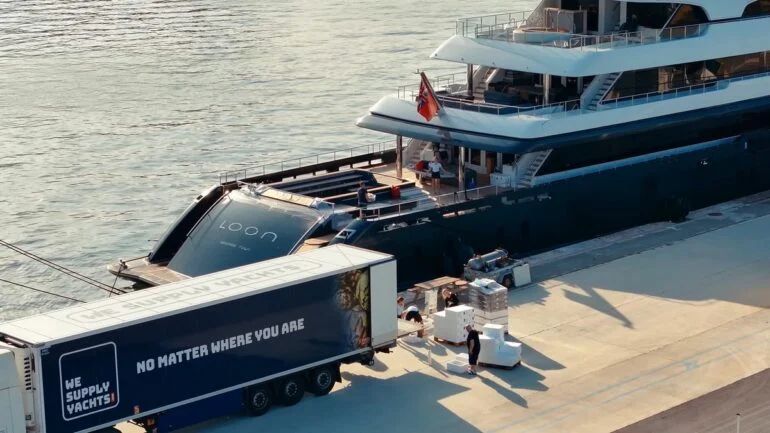 Recently we spotlighted a video unveiling the kitchen, galley, and storage areas aboard the $75 million Loon. While the ship itself was a sight to behold, it was the staggering $100,000 provision order stored in Loon's freezers and cold storage rooms that was truly astonishing. Startups like MC Click can help eliminate the need to overstock and overspend on basics. Everything the super-rich might need could be delivered to their doorstep, eliminating the need to send a tender to the port.