They may be the last (to last) generation in transport, but they are the next generation in cool. Some of these cycles sport everything from Swarovski to gold, while others adapt aerodynamics, which reinvents wheels. Attracting bikers and collectors alike, some of these supercycles have created a new kind of equestrian history. So here's taking a look at look at the top five in the category.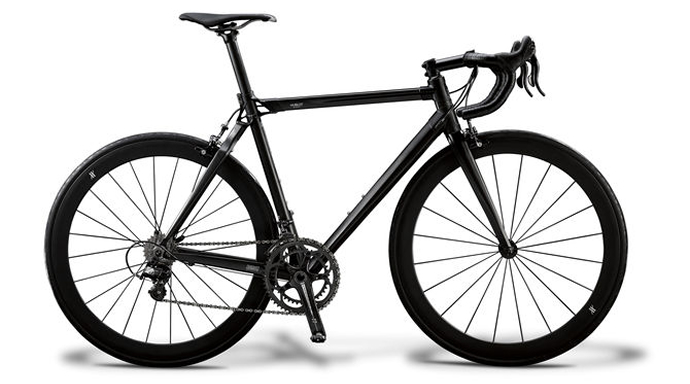 5) BMC – Hublot Team Machine
A product of the combined strength of two Swiss greats, the All Black Hublot Team Machine is a result of a luxury watchmaker teaming up with bicycle company BMC. The two together have created a distinctive "All Black" bike from innovative materials using state-of-the-art technology.


The bike pays homage to its Hublot watch counterpart, even if so on wheels. The pedal bearings contain ceramic material to reduce friction, and the frame is made from carbon fiber for strength and rigidity. With production limited to just 30 bikes, the bicycle is priced at a cool $19,500.

4) Aston Martin – One-77 Bicycle
'Bike' doesn't even begin to describe this race-car-inspired two-wheeled genius. Built in Britain, this combination of craftsmanship and technology comes complete with Shimano Dura-Ace components and bespoke carbon wheels.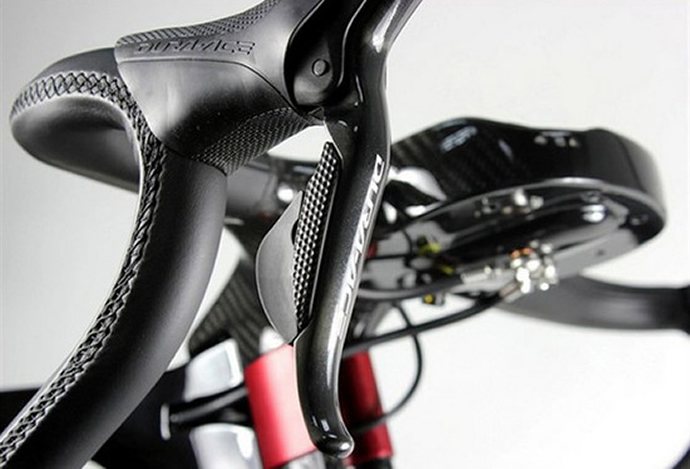 It is complemented by the combination of hand-stitched leather handlebars and saddle with high-intensity front LED and red rear LEDs. With a 'motorsport-derived data logging system' that gives over 100 channels of data including speed, temperature, rate of climb, and power, plus more advanced data such as accelerometers to measure lean, and biometric data such as ECG, respiration rate, and core body temperature, the One-77 Cycle was conceived as a training aid for the serious athlete.


The cycle is priced at $39,000 and carries seven exclusive Aston Martin colors, and clearly possesses a synthesis of cutting-edge forms with space-age quality.

3) Hermès – Le Flâneur d'Hermès
With its name "Le Flaneur," which translates to "the stroller" or "the dawdler," Hermès' two-wheeled offering is clearly nothing like the One-77 in ambition but everything in execution. Haute and handmade, the ultra-lightweight carbon fiber bicycle comes fitted with a shock-absorbing mono-bloc frame, belt-driven transmission, bull leather on contact points such as the handlebar grips, saddle, and carry handle, hydraulic disc brakes and a choice of 8 or 11 gears integrated into the rear wheel hub.


Available in two styles, Le Flâneur d'Hermès and Le Flâneur Sportif d'Hermès, and three colors, charcoal, red and white, the designer bike is decadent, to say the least, and priced at around $11,000 each.

2) Josh Hadar – Eric's Teardrop
This is one aerodynamic design that would put the makers of the Batman franchise to style-induced shame. With a fashionable and revolutionary design, Eric's teardrop represents a radical departure from de rigueur and entry into the realms of sculptural beauty.

It has been touted as a 'sculpture in motion,' and you would agree. The bike boasts metal and glass for materials and hand-spun aluminum wheels. One can pedal their way through town or engage the small non-polluting motorcycle engine. Yes, it is also eco-friendly.

The motorized cycle cruiser can be custom-created in an array of materials like nickel or gold for the frame and eel skin seats. Depending on the materials, they sell between $12000 and $35000 each.

1) Aurumania – Crystal Edition gold Bike
The bike is Swarovski studded and plated with 24k Gold. Need I say more? One might think that makes it a weak contender on the list of a serious biker but just you wait. Specs or no specs, its opulence is enough to excite any bike lover's curiosity.


Still, it isn't exactly what you ride without fear on city streets. Not if you know that it's hand-built, shining with 600 crystals. The handlebar grips are hand-sewn, chocolate-brown leather, while the saddle boasts molded Brooks leather. A limited-edition number is discreetly embossed with gold leaf and placed into a leather badge on the bike's front prominently.


Limited to ten pieces, the bike is priced at $102,418 and (perhaps to go easy on the brave buyer) provided with a matching gold and crystal wall-mountable rack. It is delivered to the purchaser personally using a White Glove service in a specially designed package that exudes extreme luxury.