Not many would recall the plans between Philips and Fairmont Hotels to create magical suites with lighting experiences to indulge and pamper the guests. Well, nearly four years since, the first Ambient Experience Concept Suite in Asia-Pacific has been unveiled by Fairmont Singapore. Developed by Philips, this concept suite aims to make the in-suite experience for the business traveler all the more amazing. In fact, this concept suite was first showcased in London last year. The suite is part of Philips' "Hotel of the Future" initiative and is a beautiful space with various lighting fixtures, colors, and effects that create an ambiance to suit your many moods.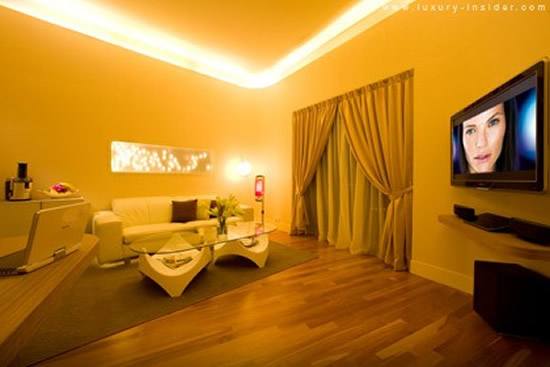 The special light installations have been strategically positioned around the room to achieve beautiful effects. Guests are provided with the option to choose from four pre-set themes – Rise, Perk, Lush and Rest – on a remote control which coordinates the different lighting effects. My personal favorite is definitely Rise. In this mode a huge square lighting feature hangs above the bed, and combines well with Philips' Wake-up light to emit an amber glow that gradually intensifies to mimic the effect of sunlight to rouse you from your sleep.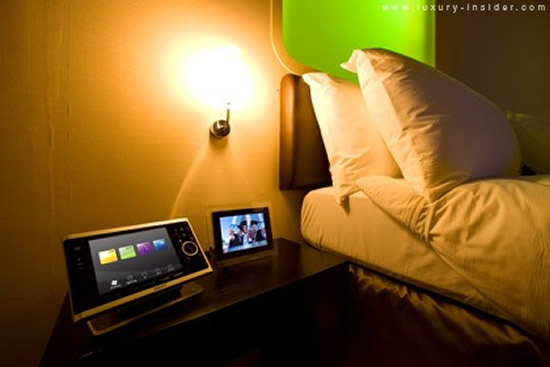 There are motion sensor-activated lights that illuminate as you move about the space at night. The bathroom, too, boasts of this lovely illuminating effect. Above the bathtub is a lighting fixture embedded with LED lights that emit a soft blue glow to create a starlight experience. The Lush mode, on the other hand, washes the room in a swath of purple light.


While Fairmont only confirms that is working with Philips on a prototype room right now, it has refused to divulge any further details.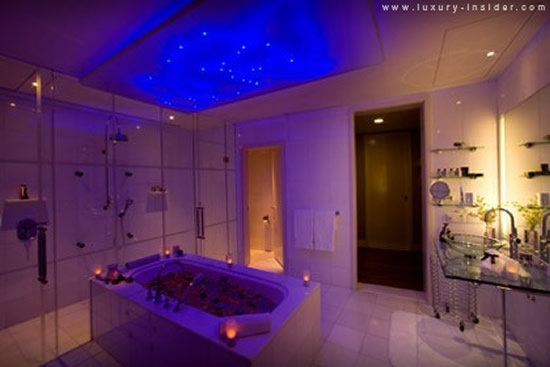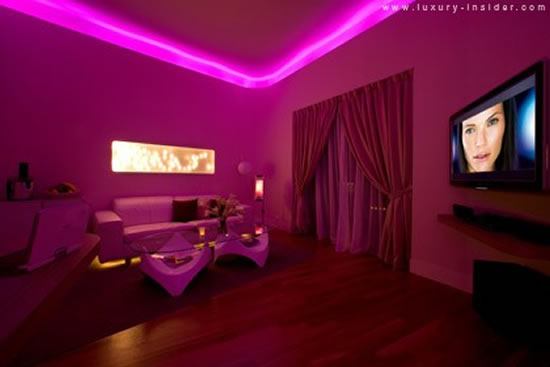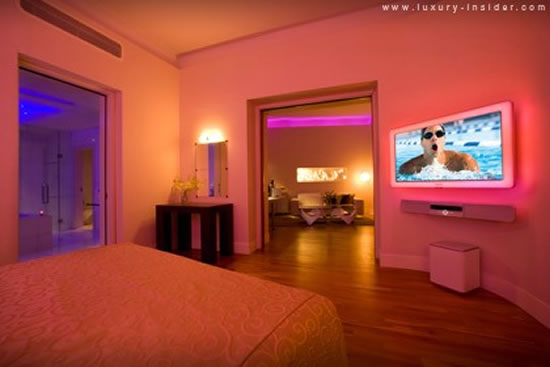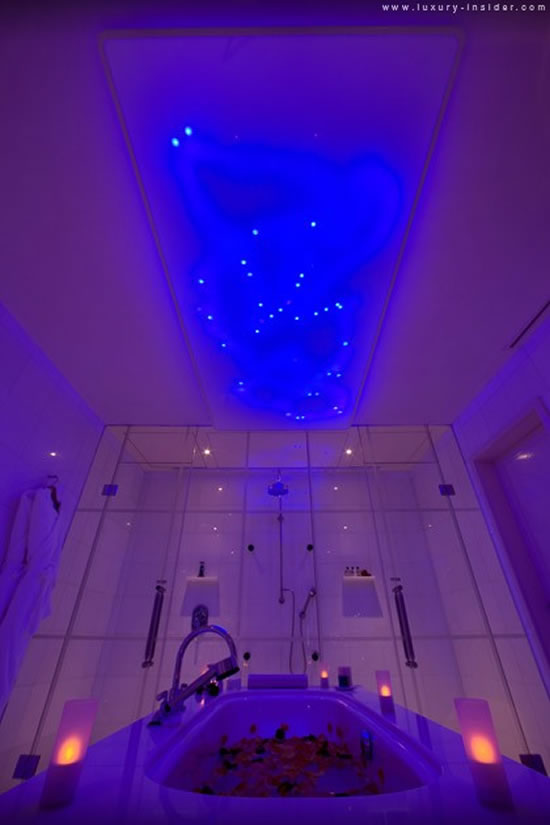 [Fairmont Singapore via Luxury Insider]