Whoever said you have to be cruel to be kind hasn't seen the cruelty-free bags that offer compassion without compromise. Freedom of Animals has partnered with People for the Ethical Treatment of Animals (PETA) to create two-special edition eco-friendly bags that at first glance wear resemblance with leather but are stunning without causing animals to suffer.

Freedom of Animals have eschewed leather and wool for post-consumer recycled polyurethane "leather", organic cotton and vegetable-based dyes to create animal-friendly bags so that you can wear your heart of on your sleeve.
PETA is offering both the bags on a discounted price on the PETA Catalog website for a limited time in honor of its new collaboration.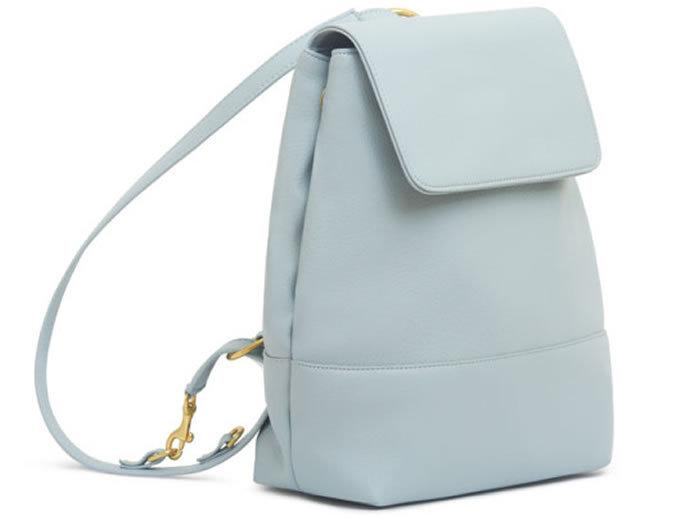 #AnimalsWeGotYourBackpack
The baby-blue knapsack has been created from post-consumer polyurethane and organic cotton lined with plastic bottle and organic cotton lining. A percentage of the polyurethane is recycled which allows for a lower carbon footprint. The bag is available for a special introductory price of $288 until October 5, 2014.
#TotesForTilly
The black and white carrier has been created in honor of the captive orca Tilikum. Life in a tiny concrete tank is no life at all for marine mammals. In their natural homes, orcas can swim up to 100 miles a day. An orca at SeaWorld would have to swim the circumference of the main pool 1,900 times just to reach that same distance. The carrier is available for a special introductory price of $208 until October 5, 2014.
[Available at Petacatalog]