Undoubtedly, Apple's newest accessory – the Air Pods has been the biggest hit of the season. And while it already comes in a petite little package of its own, Louis Vuitton has decided to give it a unique and uber-chic spin of sorts. Yes, you guessed it right! We are talking about the all-new LV case for the Air Pods!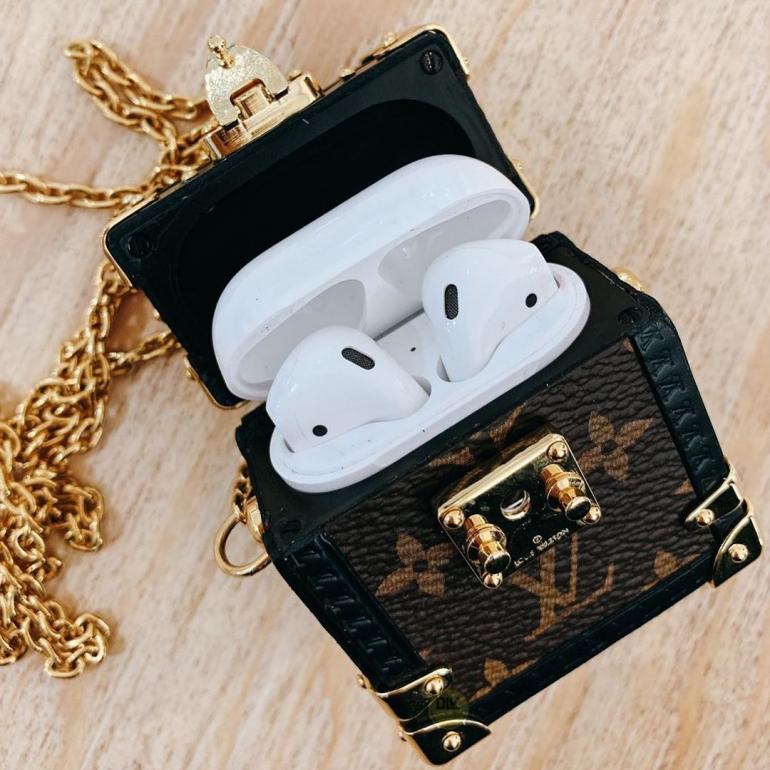 To ramp up the little cage that your Apple earphones currently rest in, the luxury marquee has decided to launch an exclusive case new home that is near perfect for the stunning Apple accessory. Modeled after the luxury house's iconic monogrammed trunk luggage, the stylized LV case is square in shape and features exclusive gold-tone hardware throughout. It also includes a gold-tone link chain and matching rivets along with the quintessential LV debossed edges and a classic clasp closure.

Christened as the 'Apple Air Pods Trunk Case Necklace', Louis Vuitton's latest edition reaches out to luxury-loving Apple fans who cannot wait to add a bit more glamour to their musical world. It is exclusively crafted under the direction of Creative Director Nicolas Ghesquière and is unfailing on almost every level. While there is no word on the pricing of this chic new accessory, we expect it to dig hard at our pockets by all means. For now, we await its official release just as much as you!

[Via:Hypebeast]