The best gift for an audiophile is a sturdy and pleasing set of speakers that is not dependent on amplifiers to bring off rich sounds. Luciano Pasquariello, Shape Audio's creator, has crafted Organic Harmony, a stunning metal-based sculpture sound system that comes in limited edition pieces in gold, bronze, and silver. The markers say that these metals provide "excellent properties for sound reproduction, as well as offering a pleasurable tactile sensation."

The Bronze version is limited to 99 pieces, weighs 95 kgs and is priced at €63,000($86,680).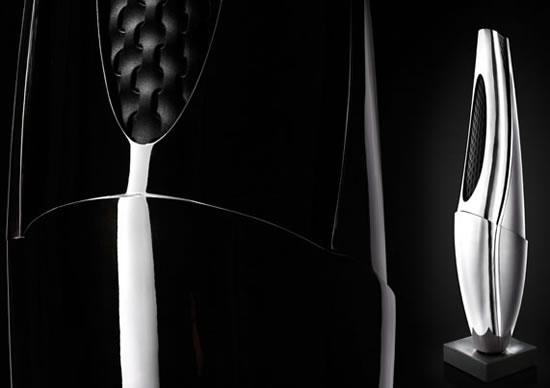 The Sterling silver version is limited to five pieces, weighs 115 kgs and is priced at €300,000 ($412,725). It is also one of the largest solid silver objects ever made.


The Gold version is made of solid 18-carat gold, weighs 215 kg and is limited to just one piece and costs €5,000,000 ($6,878,625).
Organic Harmony is a beautifully shaped 1350×270 mm Omnidirectional stereo loudspeaker system with a 1000W amplifier and comes with XLR analog microphone with USB & Ethernet [RJ -45] functionalities too.


Thanks Luciano Pasquariello