Cocktails are no longer about run-of-the-mill liquor and mediocre ingredients; bartenders have recently concocted cocktails entailing decade preserved liquor and four carat gold. Yes, most definitely cocktails are still priced at your regular $15-$20 but if you are one of those who really appreciates the finer luxuries in life and most importantly have the bank account to support these bank-breaking concoctions, we present to you a list with the most expensive cocktails in the world. Here are 8 cocktails that come with a serious price tags.


#8 Salvatore's Legacy, Salvatore at Playboy, London, UK
Price– $8,316
Salvatore's Legacy", made by Calabrese in front of an audience of London's top bartenders at The Playboy Club in Mayfair, was bought by a long term client of Calabrese. Composed of 40ml of 1788 Clos de Griffier Vieux Cognac, 20ml of 1770 Kummel Liqueur, 20ml of 1860 Dubb Orange Curacao and two dashes of Angostura Bitters from the 1900s, the drink is actually the world's oldest.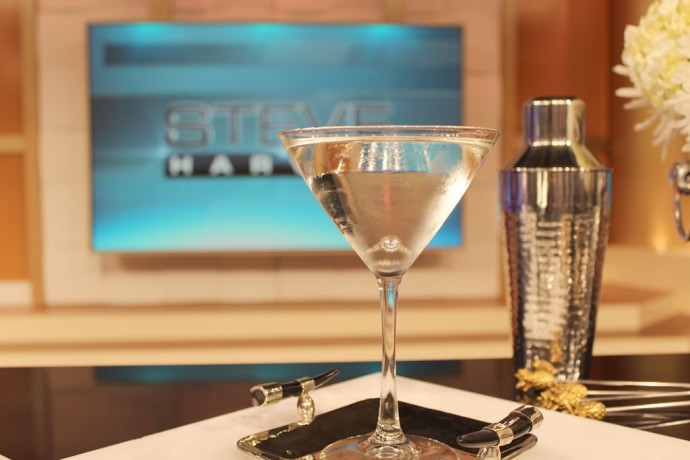 #7 Martini on the Rock, Algonquin Hotel, New York
Price – $10,000
Granted we've all had a Martini on the rocks, but have you ever had a Martini on the Rock? The Algonquin Hotel in New York City offers the most expensive cocktail in all of NYC and it will cost you. This cocktail comes with a diamond, making the "on the rock" a true gem of a pun. In fact, this diamond filled drink is so special that it requires a 3-day advanced reservation and an appointment with a jewellery maker. Depending on the diamond chosen the drink could cost you up to $15,000.
#6 Ono Champagne Cocktail, Encore Wynn, Las Vegas, NV
Price – $10,000
The drink was designed with men and women in mind, so the Ono also comes with a set of cufflinks and a gold, diamond and pearl necklace. The cocktail includes $500 Charles Heidsieck 1981 Champagne Charlie, Rémy Martin Louis XVIII Black Pearl cognac, Sence Rose Nectar, apricot puree and orange juice.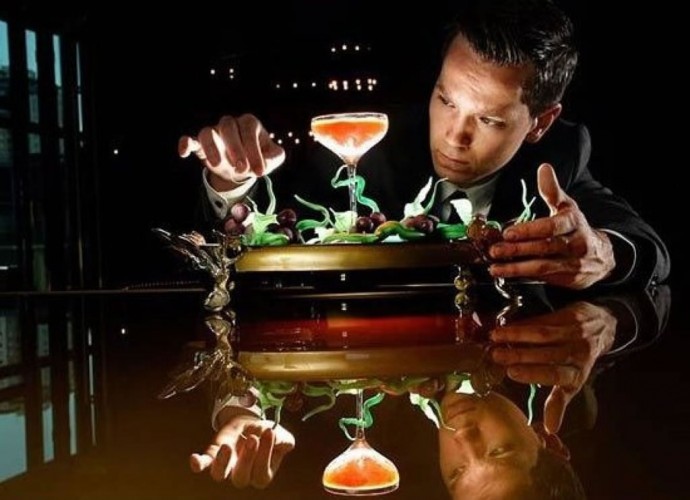 #5 The Winston, Club 23, Melbourne, Australia
Price – $12,040
The experimental bartender Joel Heffernan puts a sum total of 48 hours prep into the exotic cocktail. It will include two nips of Croizet – at $6000 per shot – along with Grand Marnier Quintessence, Chartreuse Vieillissement Exceptionnellement Prolonge, and a dash of Angostura Bitters. Heffernan's concoction will be presented with chocolate nutmeg dust, essence of poppy seed and roses, and hints of coconut, passionflower and oranges.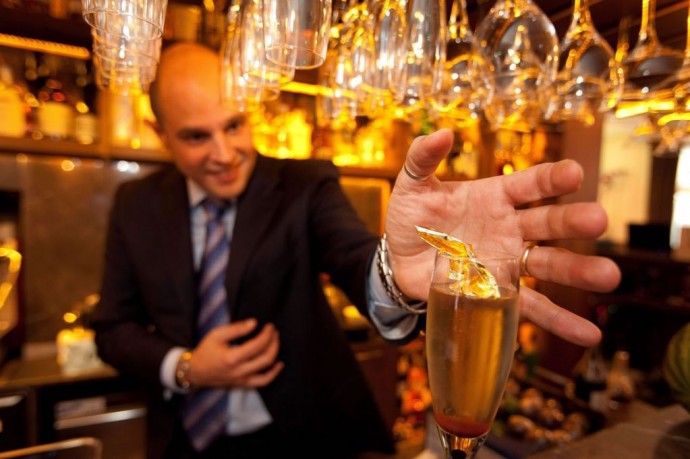 #4 The Gigi, Gigi's restaurant, Mayfair, London
Price – $14,500
The 'Gigi's', pronounced "gee-gees", is aimed squarely at the fabulously rich of Mayfair. Inspired by the charismatic personality of actress Grace Jones, the drink is priced you back about $14,500. The Gigi's has the appearance of a traditional Champagne Cocktail which usually includes bubbly laced with cognac and bitters. But unlike them it is made with a bottle of 1990 Vintage Cristal and a bottle of 1888 Samalens Vieille Relique Vintage Bas Armagnac that pre-dates the Boer War with the result described as 'liquid gold'.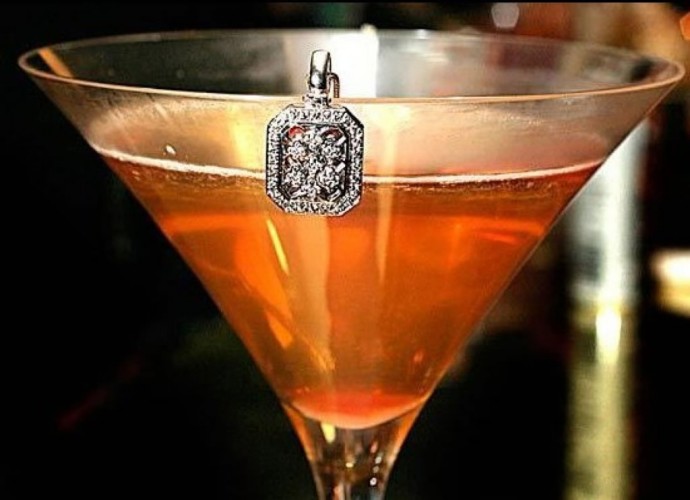 #3 Diamonds are Forever, The Ritz Carlton, Tokyo
Price – $22,600
Tokyo is recognised as being of the most expensive cities in the world, so it should not be that amusing to find one of the priciest cocktails in the world within its four walls. The Tokyo Ritz Carlton is the proud owner of this cocktail which is seamless blend of Grey Goose vodka with a lime twist and a high quality, flawless, one-carat diamond that costs as much as $16,000. There have only been two glasses of this cocktail sold to date.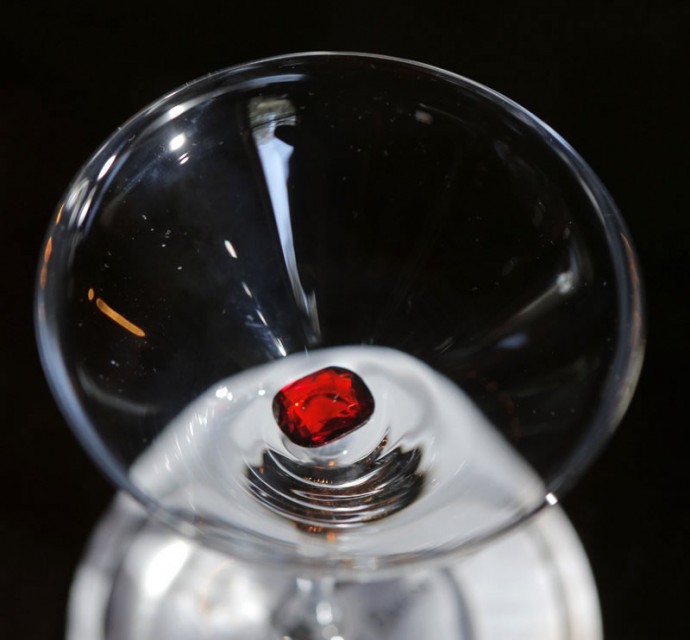 #2 Ruby Rose Cocktail, the White Barn Inn, Kennebunk, Maine
Price – $40,000
One wouldn't perhaps pay $40,000 for a glass of the Ruby Rose cocktail, if just the basic ingredients are considered. Hangar One vodka, St. Germain Liqueur, fresh grapefruit juice, pomegranate juice, and rosewater make up the cocktail, but the 4-carat ruby placed below, changes the scenario altogether.
#1 Reka Moscow, Reka Bar, Moscow
Price – $50,000
When Reka, an ice terrace with a bar made a debut in the Russian capital, the talk of the town was the $50,000 cocktail. Granted that the cocktail came with such a staggering price tag, it's no surprise that the cocktail did not feature any of your regular ingredients. The pricey liquor contained three 1-1.5 carat diamonds courtesy of Crivelli – the event's jewellery sponsor.