Contrary to the economy's performance luxury real estate is showing a steady uptick. Needless to say of the 11 most expensive homes in the US on sale right now most of the circle around the same cities in rotations, so the cities packed with these beauties are mostly New York or Los Angeles. After the most coveted and the priciest Playboy Mansion finds a new buyer, we would like to think that there is plenty hope for other contenders in the US market. Most houses share an illustrious past with famed takers such as the likes of Michael Jackson, Danny Thomas, Rupert Murdoch, and Elizabeth Arden to name a few. With a little help from Curbed, we've compiled a list of the most expensive homes in the United Nations ranging from $100 million to a whopping $195 million. (Still not a big contrast if you ask me) We promise that the detour into the homes with exquisite interiors, eccentric paraphernalia, attention to detail and colossal expanses is going to be a memorable one.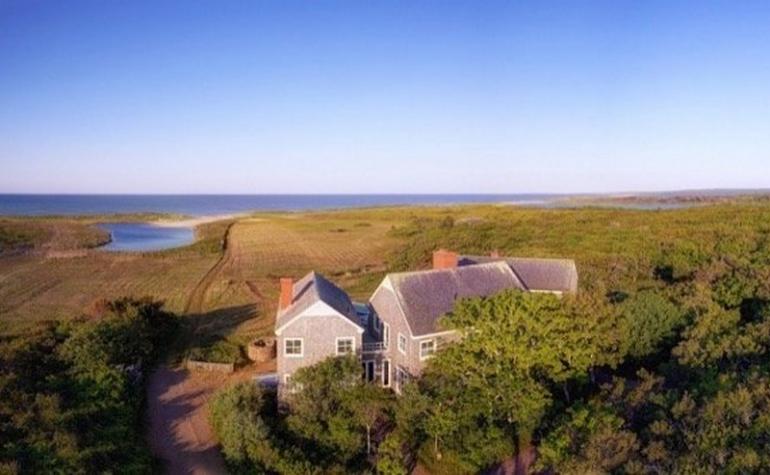 11. Martha's Vineyard Estate
Where: Massechusetts(an hour from New York and Boston)
Price: $100M
Boasting of postcard views of the surrounding landscape, the 312 acre Martha Vineyard is the latest nine-figure property to hit the market, just four years after it was listed last. Enveloped by conservation land all around, the estate ropes in 1,200 feet of private beach, a 35-acre pond, a wild life refuge (saves one a trip to Africa), a tennis court, pool, horse trails, and a beach house. One moment you're in the lap of nature and the next moment you're surrounded by hustle and bustle as the estate is just an hour's flight from New York and Boston. So much for contrast!

10. King's Point Estate
Where: New York
Price: $100M
The 8-acre King's Point Estate that offers spectacular views of the Manhattan skyline, the Throgs Neck, and the Whitestone bridges, houses 13 bedrooms and 35 bathrooms. The room-bathroom ratio is sort of questionable, but we're still not surprised because plush bathrooms these days are easily one of the most lived in spaces. The stone mansion built in 1928 brags of opulent amenities such as three dwellings, multiple indoor and outdoor pools, a casino, a gym, sauna, and replicas of fountains found in a Russian palace.

9. Sycamore Valley Ranch, Née Neverland Ranch
Where: California
Price: $100M
Once home or rather a controversial 'play home' to Michael Jackson, the Sycamore Valley Ranch was formerly called the 'Neverland Ranch'. The 2700 acre sprawling ranch features rolling hills, man-made water features, lakes, guesthouse, pool, basketball court, tennis court, and a 50-seat movie theater. The most fairytale like characteristic of the property is the giant floral clock spelling out "Neverland" that's synonymous to those time-travel concept series. Talk of the eccentricities of owners and places alike, even Lady Gaga once had eyes on Neverland!