When you book a stay at a 900 year old European luxury hotel, you know you're going to have a memorable experience, but the Abadía Retuerta LeDomaine has now upped the ante by offering its guests one of the sought-after Google Glass. What could guests have to gain from this new addition to the hotel's services? Visitors can use the futuristic specs to create videos and take pictures. They also help with translating menus and signage to minimize language barriers. Additionally, the 8 pairs of Google Glass at LeDomaine feature a pre-loaded video art tour that serves as a virtual tour guide to the various works of art across the hotel property.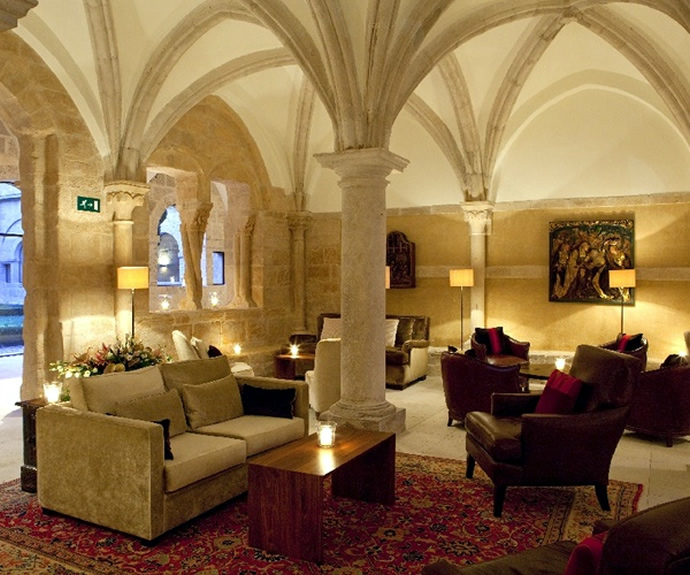 The hotel claims that it is the first in Europe to provide guests with Google Glass, and the stunt is certainly a creative way to lend a touch of modern flair to a hotel steeped in history. First built as an abbey in 1146, the hotel has since revamped itself into a luxe getaway complete with acres of farmland, vineyards, a rich menu created by some of Spain's most talented chefs and very soon a spa too.
"Google Glass is the next step in our complete transformation from an ancient and storied abbey to a sophisticated modern hotel offering the highest level of luxury and service in a sublime historic ambiance," said Andres Araya, managing director of Abadía Retuerta LeDomaine. "With Google Glass, we are introducing our guests to an exciting new 21st-century experience in a 12th-century setting."
Located only a two hour drive away from Madrid, the hotel's surrounding Duero wine region has much to offer to the discerning traveler.
[Via – CN-Traveler]