Based in Speyside, Scotland, Macallan is a globally renowned single malt producer. In 2010, Macallan's 64-Year-Old Single Malt was auctioned for an astounding $460,000, proceeds of which went to a charity: Water, which provides safe drinking water to developing nations. Now at the £10 cocktail lounge at Montage Beverly Hills hotel, you have a chance of grabbing hold of the same blend for $64,000 for a 50 ml vial along with other rarest and most prized spirit collections.

This rare Macallan is composed of three sherry-cask-aged single malts.


The casks were filled thrice, in 1942, 1945, and the last time in 1946. If the vial is ever to be sold, the £10 cocktail lounge promises to give the money to the same charity, Water, or a charity of the purchaser's choice.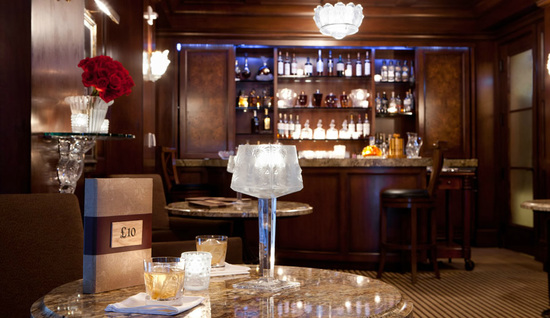 The single malt will surely sell one day, only time will tell who the buyer will be!


[Montagebeverlyhills and Robbreport]