House of Guerlain, the oldest in the world was founded in Paris in 1828 and since then has created over 300 fragrances. One of its most iconic offerings has been the Mon Guerlain which was created in 1908. Bloom of Rose is the latest edition of this contemporary line. Bloom of Rose represents a call to women to live up to their fearless feminine self sans fear, conformity, and doubt. The highly successful Mon Guerlain family is now fronted by muse Angelina Jolie who embodies femininity, confidence, identity, and individuality and is the ideal inspiration for Guerlain's master perfumer Thierry Wasser and his co-creator Delphine Jelk.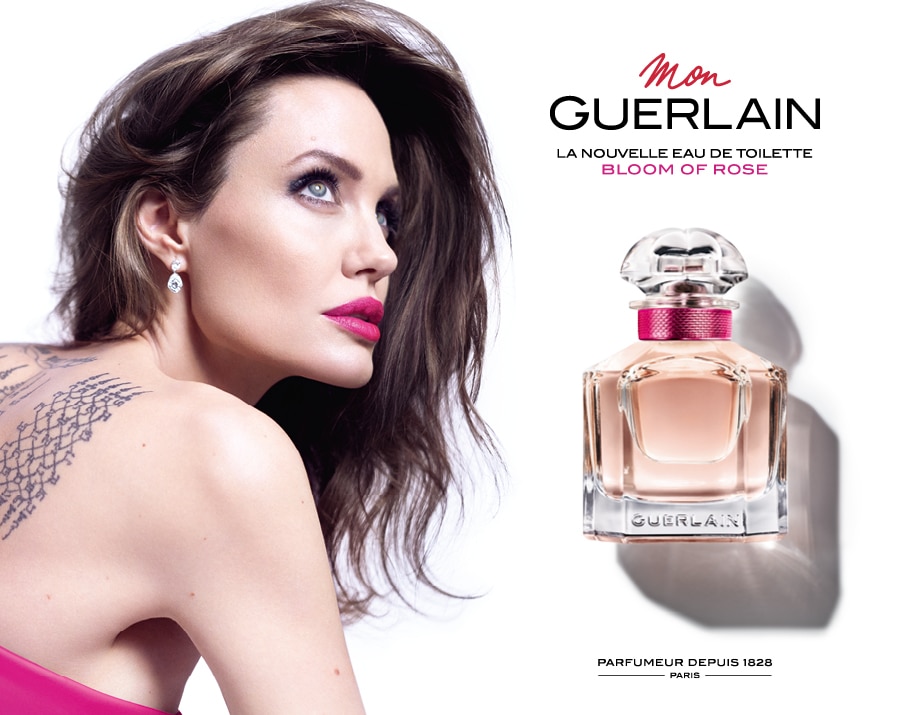 Bloom of Rose brings a whiff of change to the pleasant notes of lavender, Sambac jasmine, vanilla tahitensis, and Australian sandalwood by adding in new notes of neroli and Bulgarian rose to create a more complex scent, much like a multi-faceted woman. It's not easy to make a point of living a free life through a scent but Guerlain Eau de Toilette Bloom of Rose offers inherent happiness that uplifts not just your mood but translates to inner confidence that fuels the woman of today! It's a floral fragrance but not a rose-heavy variety as the name might suggest which makes it perfect for those who love a soft floral fragrance with a hint of rose in the background. Much like its name, the fragrance blooms into a mesmerizing scent of roses. While the fragrance flatters the strong, free, and sensual femininity, its limelight is shared by the "quadrilobe" bottle, which reverberates an alchemist's bottle and owes its name to its stopper, which is crafted from one piece to obtain a shape resembling four lobes. The octagonally shaped bottle with a metallic rose collar around the neck sits pretty while containing the light pink juice. 
Mon Guerlain continues to explore the different facets of femininity, with the Eau de Toilette Bloom of Rose that will be the prettiest thing on your shelf without an inch of doubt while making you smell fresh as spring when it's rather blue around. Mon Guerlain Bloom of Rose Eau de Toilette is available in 50 ml, and 100ml sizes for Rs 7,350 and Rs 10,100 respectively.