News that London is the start-up powerhouse of Europe will come as no surprise to our readers who visit and deal with the UK capital on a regular basis. The city chalked up a record $682.5 million of investment in the first three months of 2015 – a rise of 66 percent on a year ago – and finance pumped in to new businesses is expected to break the $2 billion mark for the first time ever by year end.
With nearly 185,000 new businesses registered in London alone in 2014, we got to thinking that some of these entrepreneurs must be focusing on the high net worth consumers. After extensive research, we have compiled a list of what we believe to be the companies to watch out for in 2016 and beyond.
It's by no means a definitive list, and instead provides a flavour of some of the creative and driven people trying to make new things happen in new ways to meet the demands of today's luxury consumers.
So in no particular order…..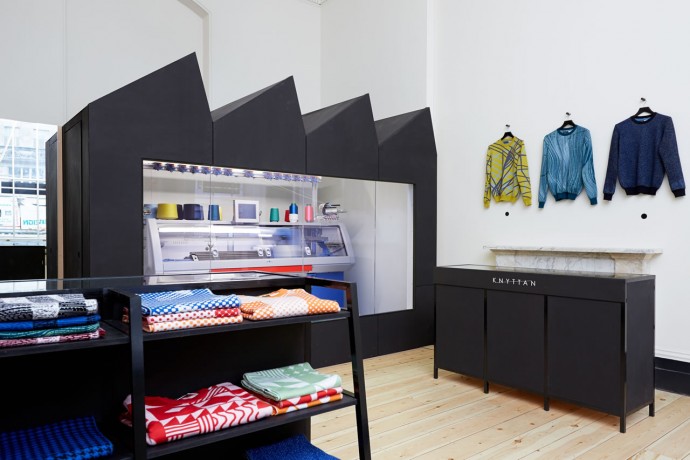 KNYTTAN
Founded by three Royal College of Art graduates, this Somerset House based factory uses the latest technology and techniques to create bespoke knitwear with unique designs in a matter of hours. They recently received an injection of £2 million affirming our belief that KNYTTAN is going places.
[ Knyttan]

Lyst
Lyst aggregates items from more than 10000 premium and luxury e-commerce sites into a personalised feed and universal shopping cart. It also gives in-store shoppers the ability to receive special alerts when they walk close to items that offer a great deal. Sales have grown by 300 per cent in the last 12 months, and in April they secured $40m of growth funding, verifying this is a service in demand and changing how luxury consumers consume!
[ Lyst ]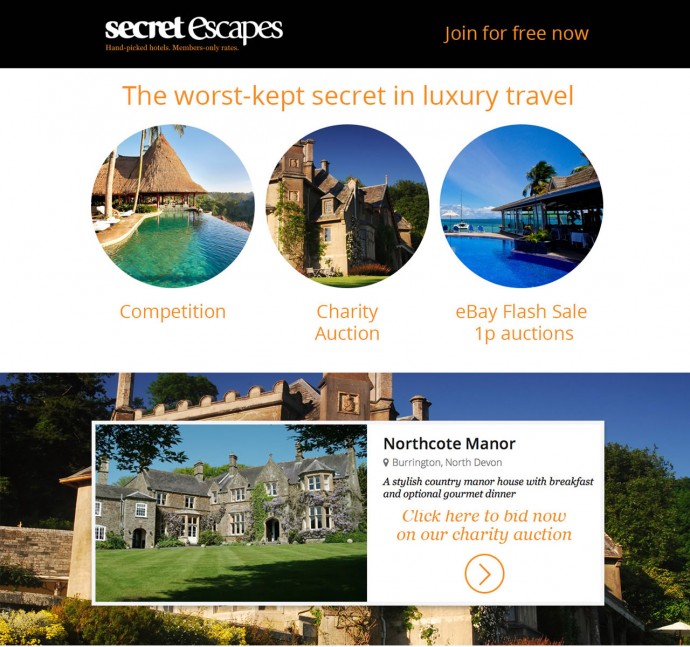 Secret Escapes
This is a members-only travel flash sale site which offers exclusive discounted rates (up to 70% off) for luxury hotels and holidays. It's the UK's largest private sales site for luxury travel, with over 10 million members worldwide. It operates in Germany, Sweden, Norway, Denmark, Poland and the U.S. They recently received another huge cash injection so expect to see and hear more from what will soon become the not so Secret Escapes!
[Secretescapes]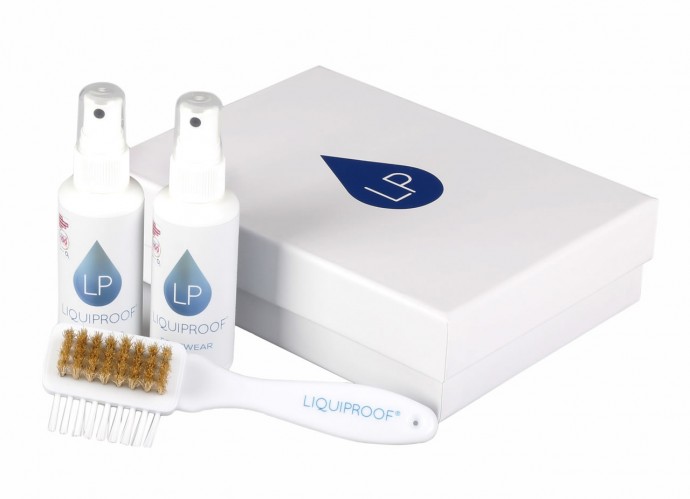 Liquiproof
When you pay thousands of dollars for a pair of shoes, you want to do all you can to protect that investment. That's exactly why Caner Veli started Liquiproof in January last year, because he wanted to find a way to protect his footwear from the elements and spills. A recent injection of capital should see Liquiproof become the most sought after product for those that invest and care about what dresses their feet.
[ Liquiproof]

Zero Light
The world's first video game quality, interactive, full HD virtual car showroom with simulation quality far more realistic than has ever been achieved before. It's already impressed Jaguar and Land Rover, and the company are on the verge of signing a German and Italian car marque, and seemingly a British airline is also using the technology to aid with cabin design.
[Zerolight]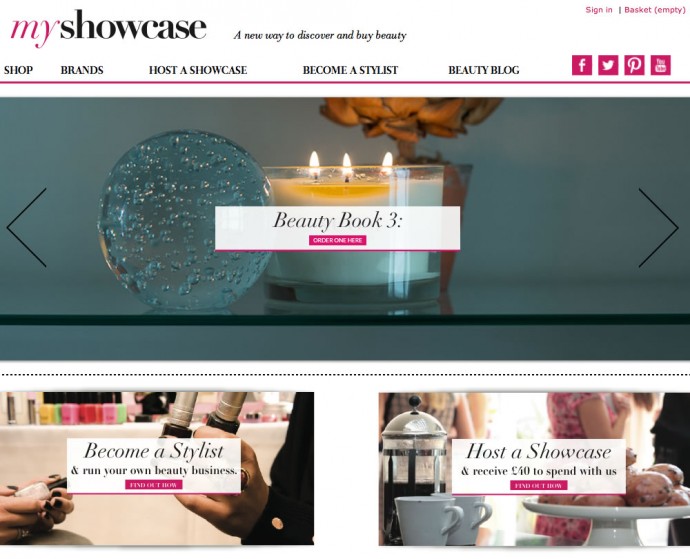 MyShowcase
The discovery platform helping budding female entrepreneurs sell more than 30 independent beauty brands, both online and through a network of more than 400 female stylists. The business is very selective about the brands it works, and that is probably why the site has already amassed a database of more than 10,000 customers, growing at around 10% every month.
[MyShowcase]

Reef Knot
This made in Britain fashion brand does just one thing, but does it exceptionally well. And that is to produce and sell beautiful, personal and inspiring handmade ties. The business began out of an aspiration to allow "confined" professionals the opportunity to add a small and personal piece of luxury to their otherwise staid suits. And it worked with the likes of Boris Johnson, Mike Tindall and Richard Branson all now firm fans of the reef inspired knots!
[ Reefknot]

Urban Massage
Referring to itself as "the Uber of massage", this service connects qualified therapists to clients in need of a therapeutic body pummelling at their home, hotel or office………all within one hour!
Founded just over a year ago, Urban Massage has already launched in its second city, Bristol, and is working with several of the UK's top massage schools to provide training and career opportunities for its therapists. It's the perfect service for cash rich time poor executives in need of stress relief when and where they want it……as long as you are in London or Bristol. But watch this space ae they are set to grow and grow fast.

Urban Apothecary
Tajinder Banwaith started her design-focused, luxury homeware products business in 2012 from her kitchen table, hoping to inject a little indulgence and creativity into the candle and scent diffusor industry. By 2015 she had secured listings in a number of universally recognised luxury stores as well as more mass-market but premium retailers such as John Lewis, Bergdorf Goodman and Waitrose. We think 2016 will be her year, and proof positive that a passion can be turned into a profit in the world of luxury.
[Urbanapothecarylondon]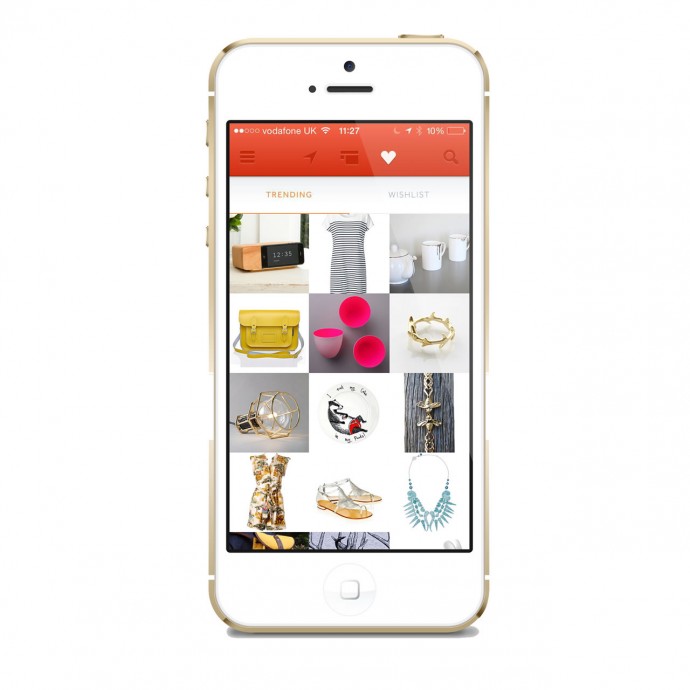 StreetHub
The StreetHub app offers independent retailers the necessary scale to exploit new technology in ways they couldn't otherwise afford, while giving savvy shoppers the opportunity to source and buy something unique.
Users can browse products from StreetHub's online marketplace of more than 400 stores, click and collect, and even get same day delivery. More than 35,000 Londoners are already using the platform to find quirky and original lifestyle products and clothes, supporting the capital's small businesses in the process.
The company has just secured a substantial round of investment and is set for international expansion over the coming year, as well as launching a new website.
[ Streethub]
About Rob Bruce –
Rob is a marketing professional with nearly 20 years experience of brand building, 15 of which have been working in the premium and luxury sector. He is also lifestyle writer covering all that is tasty, beautiful, quirky and luxurious in the world, with a focus on the UK and Scotland in particular. He's an avid consumer and reviewer of the finer things in life including food, drink, gadgets, travel and events.
You can follow Rob on his website and Twitter as well.