Harley-Davidson has revealed its newest motorcycle, the 2021 Sportster S, which looks like a compelling rival to Indian's brilliant FTR1200. Harley's Sportster line has been around since the late 1950s and the versatile and sporty platform has spawned some very successful models for the iconic American motorcycle brand. However, the Sportster badly needed a complete re-do to stay relevant in the quickly changing landscape of the motorcycle industry. Only time will tell if Harley-Davidson is successful in attracting newer demographics with the 2021 Sportster S and address its plummeting sales numbers, but the latest motorcycle has all the right ingredients and is a step in the right direction.



The first thing you'll notice about the new Sportster S is how tightly it is packaged. The motorcycle looks bulbous and muscular, but the overall frame is relatively compact. Even the cooling system gets a dual-radiator design, which makes room for the front wheel to be pushed very close to the chassis. The compact design might remind you of the old-school bobbers. The fuel tank's shape is clearly inspired by the Sportster line, but the contours have been modified to make the tank flatter and longer. The short and stubby tail section and the shotgun exhaust tips pay homage to the company's legendary XR750 flat-track bike.

At the heart of the Sportster S is Harley's new Revolution Max 1250 engine, which also powers the company's first-ever adventure motorcycle, the Pan America. The water-cooled 60-degree V-twin engine has received a lot of positive reviews ever since the Pan American was released. For the Sportster S, Harley-Davidson has detuned the engine to make more torque lower down the rev range, making it more suitable for city cruising. It makes 121hp and 94 lb-ft. of peak torque. In terms of rider electronics, the Sportster S is equipped with a six-axis IMU and comes with cruise control as a standard feature. It also gets a modern 4-inch TFT digital console that displays all instrumentation and infotainment functions. The 2021 Harley-Davidson Sportster S will go on sale this fall at $14,999.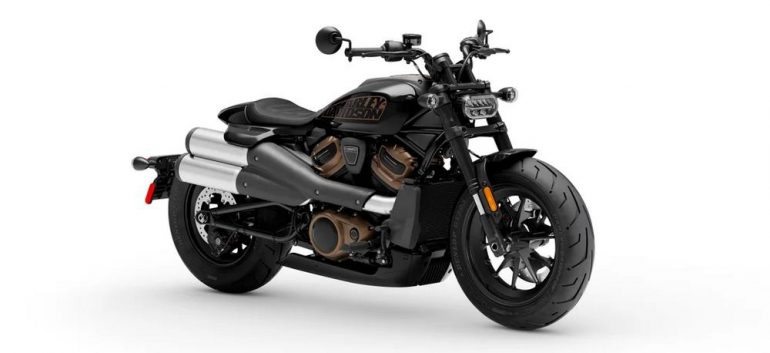 [Via: CNET]