The French take their art pretty seriously, just ask the commuters who use the country's public train system. France's national state-owned rail service –SNCF- has collaborated with 3m an American manufacturing conglomerate to bring high art to the interior of their trains using a graphic film that mimics impressionist art from the Musee d'Orsay. The trains also feature imitations of the architecture of the palace of Versailles and images from Cinema Gaumont. Commuters can enjoy famous works of art like 'Morning, Sun' by Camille Pissarro, 'Blue Water Lilies' by Claude Monet and even the colorful stained glass windows of the museum.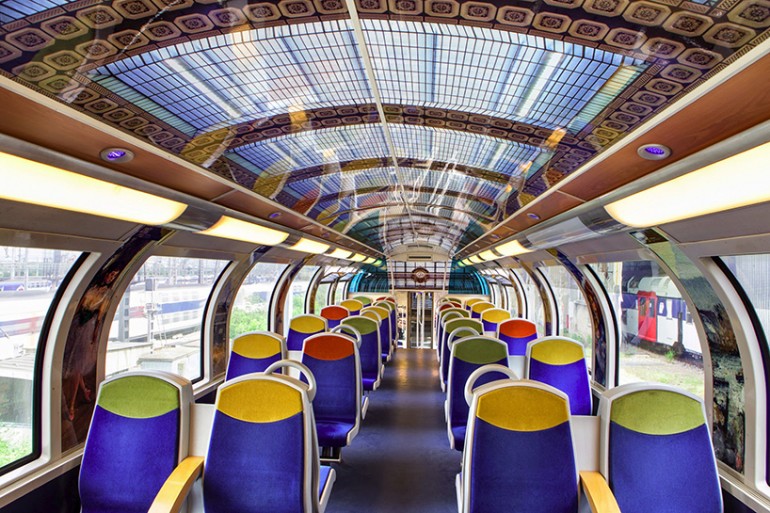 Along with bringing art to the daily lives of people, the project also makes unexpected connections between art and the railway.

For example, the J line — which links Paris' Gare Saint-Lazare and Vernon stations — travels through landscapes that inspired several artists.

Also, the Musée D'orsay used to be a railway station before it became a museum.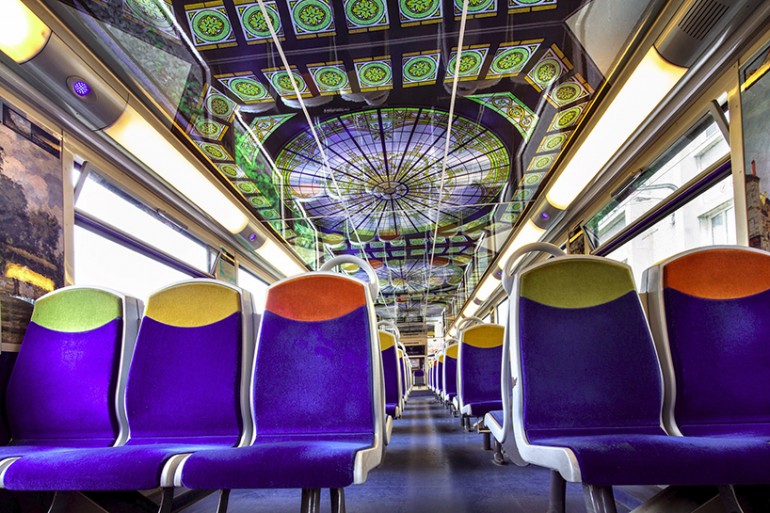 The project has reportedly caused a decrease in the incidences of graffiti and vandalism on French trains.

It also serves to relax and educate travelers on their everyday journeys.
[Via – Designboom]