"A reader lives a thousand lives before he dies, said Jojen, but if this reader happened to visit the Tianjin Binhai Library by MVRDV in China then it's close to nearly a million lives keeping in mind the 1, 2 million volumes, available here. If you are the type of person who thinks a cup of tea large enough or a book long enough to suit you never existed then China's breathtaking futuristic library is lined floor to ceiling with books. If you could keep your book aside for a while, we would love to share images of the library of the future: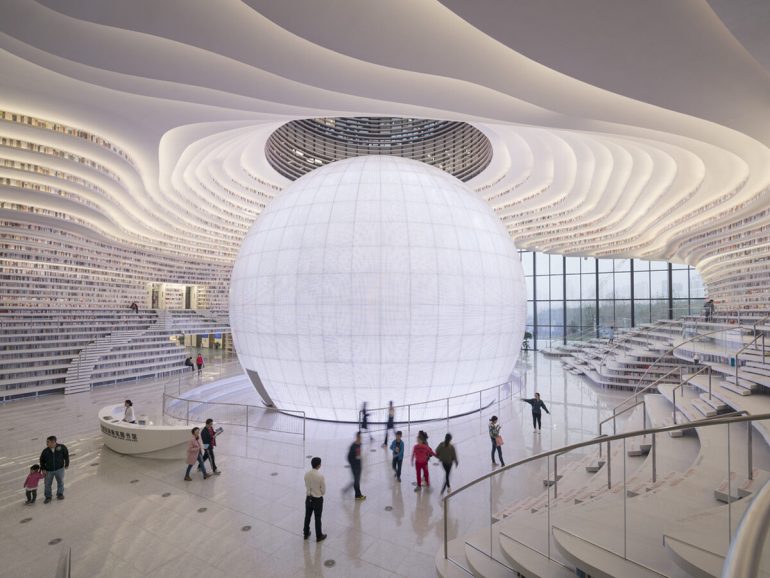 The atrium of the Tianjin Binhai Public Library is deliberately designed to look like a 3D eyeball.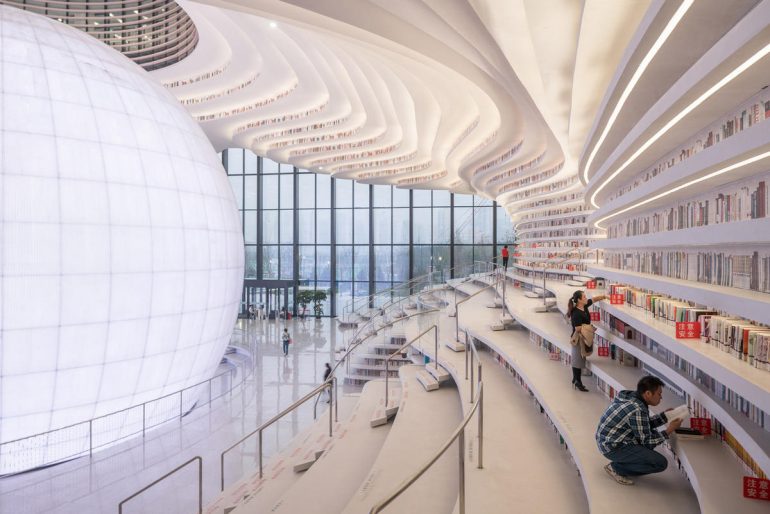 MVRDV's new Tianjin Binhai Library spans 33,700-square-meter and is a 5-story introverted building.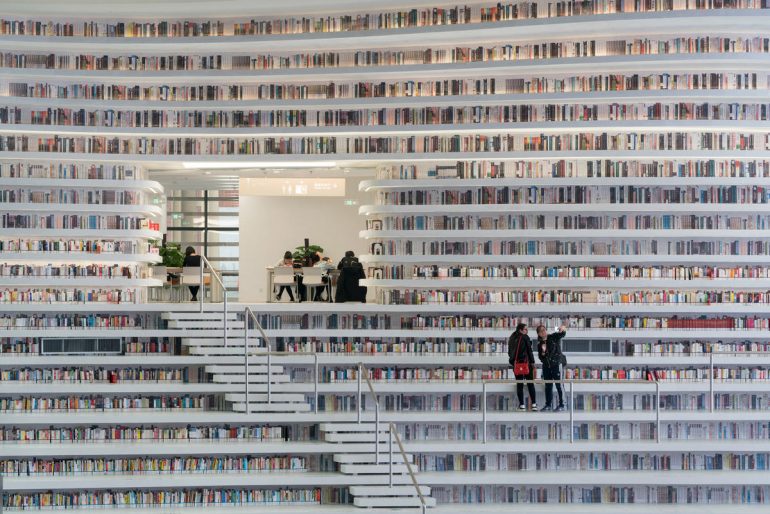 space is framed by floor-to-ceiling bookshelves, which are staggered at different levels to form the shape of an eye socket, while a spherical glowing auditorium at the centre forms the pupil.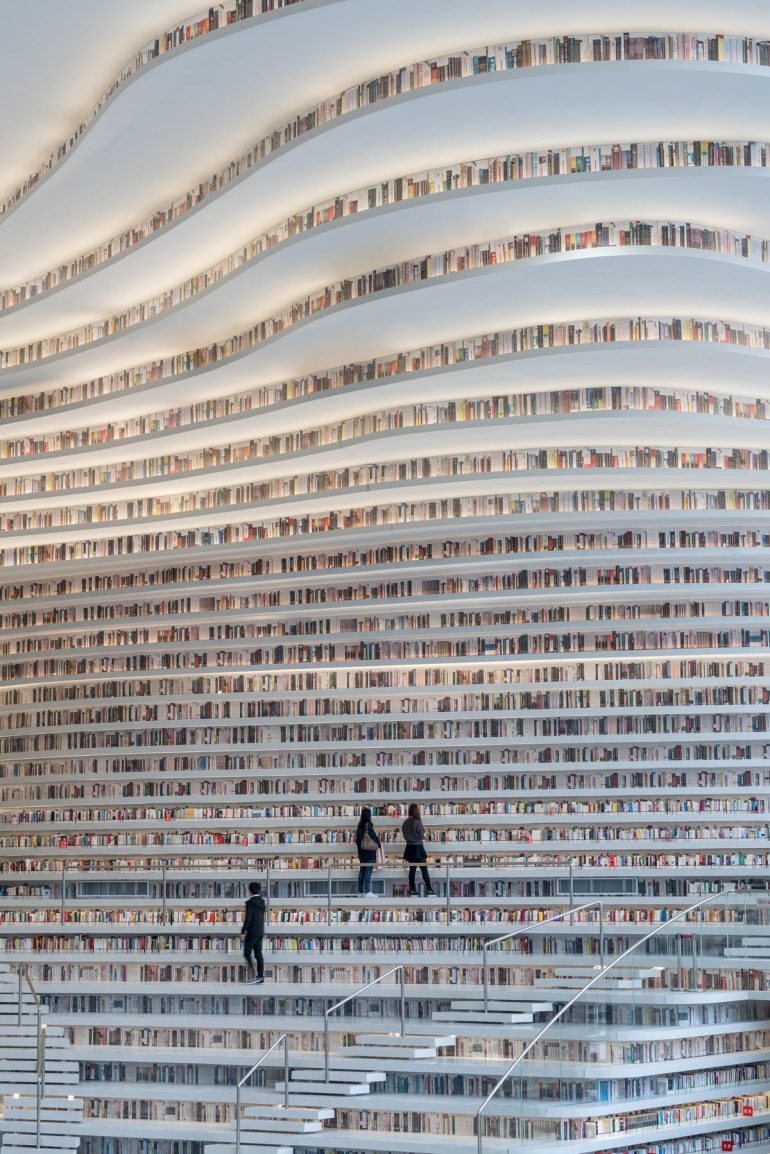 This futuristic library stores about 200,000 volumes, housed in the library's more traditional reading rooms.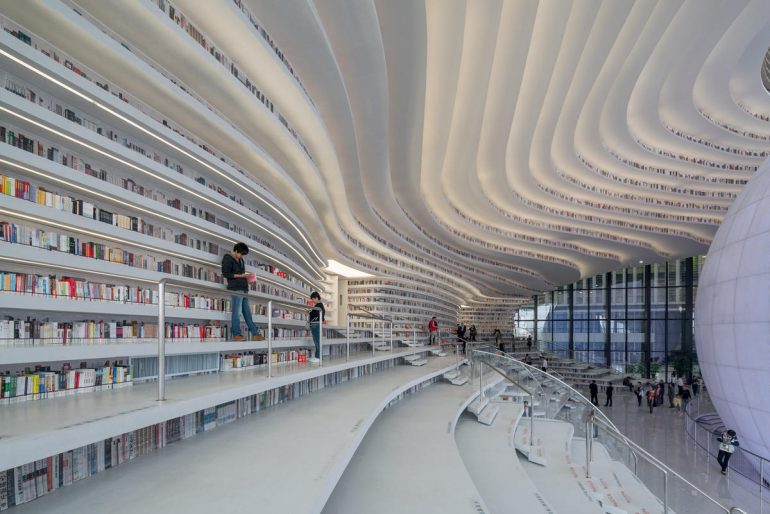 Winy Maas, the co-founder of MVRDV, described the finished interior as "almost cave-like, a continuous bookshelf". "We opened the building by creating a beautiful public space inside; a new urban living room is its centre," he said.