After Gisele Bundchen and Robert Downey Jr. as the year's highest paid model and highest paid actor in Hollywood (you can take guesses for who is which), as well as the top earning TV stars comes the Forbes list of the world's highest earning celebrities of 2013.



Madonna
Taking the number one spot on the Forbes 2013 list is none other than 'material girl', Madonna. Despite her latest album, MDNA, being a flop, Madge stole the top spot thanks to her tour that grossed $305 million and also earned her the Top Touring Award at the Billboard Music Awards. Strong sales revenues from a clothing line, fragrance, and investments in companies like Vita Coco contributed to the pop icon's $125 million of estimated earnings between June 2012 and June 2013. The closest Madonna came to $125 million was in the material world in 2009 when she made $110 million.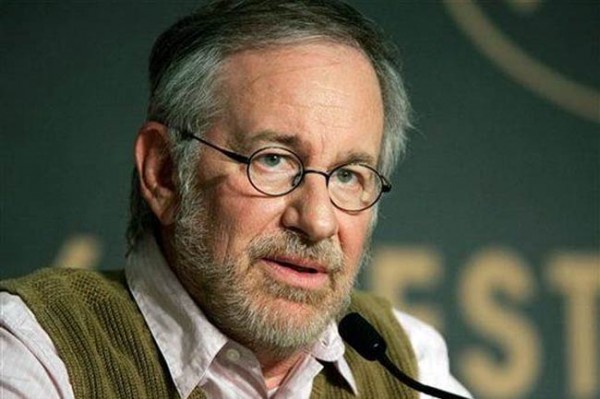 Steven Spielberg
Ranking next on the list is cult sci-fi honcho Steven Spielberg. The director came a close second with $100 million in billings, only $25 million behind Madonna. His earnings can be attributed to hits like E.T. and Jurassic Park, always playing on TV. Also, his Lincoln shot on a budget of a grand $65 million made a grander $275 million last year.

E.L. James, Howard Stern and Simon Cowell
Three's a tie with author E.L. James, Howard Stern, and Simon Cowell sharing the third spot with $95 million each. James, who stole the literati limelight with the trilogy, 50 Shades of Grey, sold 70 million copies worldwide and bagged a film with Universal Studios as well. While losing the legal argument of reviving the $300 million lawsuits, Stern still earned, we know what, from his contract with Sirius/XM and his spot as a judge on America's Got Talent. Meanwhile, Cowell fetched his fortune from Got Talent too, which is the biggest selling franchise in the world, as well as The X Factor format, becoming the highest-paid TV personality along with Howard Stern.

James Patterson
At $1 million and with 29 titles on the e-book bestseller list, James Patterson features in the fourth position. Not a hard feat for the figure, who is first to achieve five million e-book sales and also holds the Guinness record for the most #1 New York Times bestsellers of any author.

Glenn Beck
Coming in at fifth is popular TV and radio host Glenn Beck with $90 million. Beck's renowned for his particular brand of political commentary, also runs the Blaze website, which, clearly, is a profitable hit.

Sixth in the series of hit celebrities is director Michael Bay at $82 million. Uber-producer Jerry Bruckheimer and his $80 million stand at number seven, heel-to-glamorous-heel with music icon and fashion idol Lady Gaga. Tyler Perry and Tiger wood are tied at eight with Oprah Winfrey and Robert Downey Jr. rounding off the top ten.
Forbes claims, 'To compile our list, we talked to agents, managers, producers and other in-the-know folks to come up with estimates for each celebrity's entertainment-related earnings between June 2012 and June 2013, the time frame for our Celebrity 100 list. We do not deduct for taxes, agent fees or the other expenses of being a celebrity.'
[Via – Forbes]