Burberry catwalks just took another somersault to innovative! Burberry, one of the oldest fashion labels, at its Autumn/Winter 2013-14 Show at Kensington Gore, London, unveiled a new marketing gimmick – the Runway Made-to-Order service. This service allows customers to avail the new seasonal collection as soon as the show ends! The iconic brand is known for its innovation and creativity also offers an additional provision – the "smart personalization" wherein customers could have their names engraved onto metal tags or plates of the accessories or coats they purchase.



Hover your smartphone over the merchandise, and you'd find yourself tuned to video footage that traces the product's journey from sketches to completion. This has been enabled through a built-in chip in the merchandise. You can also view a product video through huge mirrors that turn to screens at the new Burberry Regent store, providing customers a 'living experience.'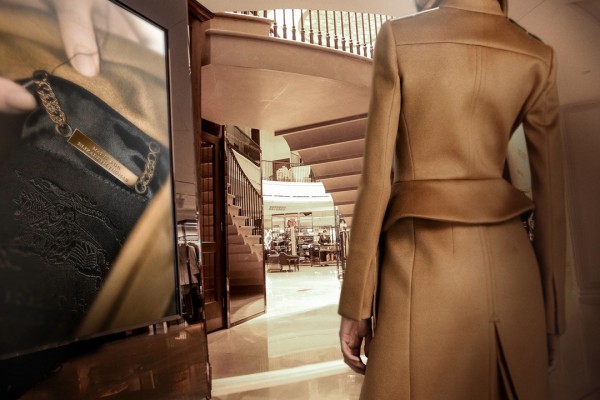 Vogue also reports that 'The service will run for two weeks from today and at no additional cost.' Order online at the brand's official website before the 3rd of March!
[Vogue]