Are you even a beauty girl if the fragrances you own don't match the number of lipsticks on your dresser? To expand your fragrance collection, we introduce Forest Essentials two new perfumed mists called Sunehre Din and Chandani Raatein. As the name suggests, Sunehre Din is ideally worn during the day, and Chandani Raatien, with its dusk scent, is better worn at night. Sunehre Din translates to radiant days, and Chandani Raatein to moonlit nights depicting how in every spritz, the transformative powers of fragrances will stay with you from am to pm.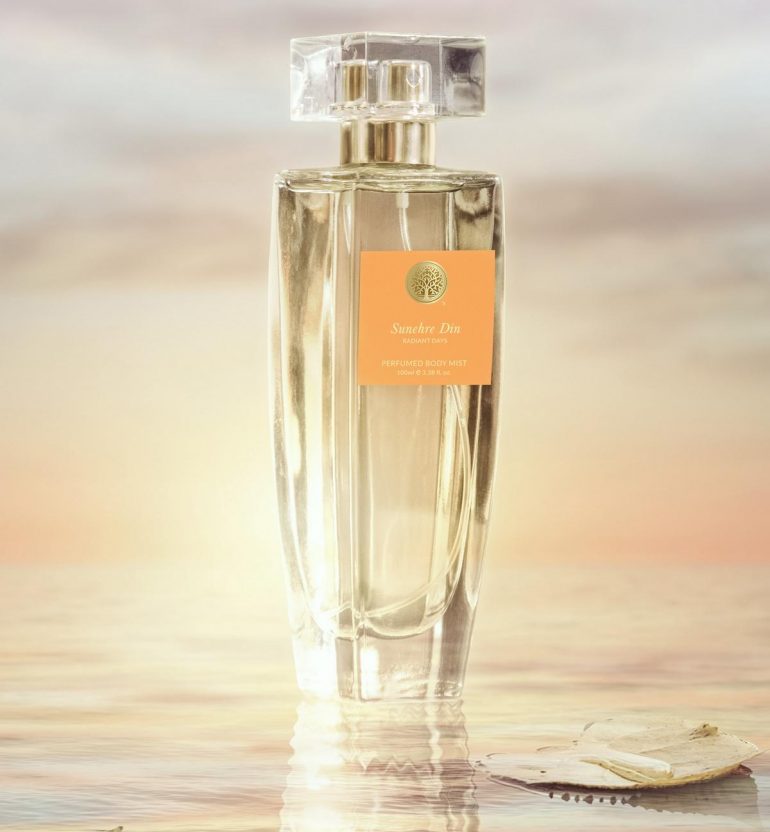 The day perfume, Sunehre Din, will please your senses with the top note of Rose Absolute. The desi Gulab is hand-plucked from the prolific gardens of Kannauj and blended with Kashmiri Saffron and Marigold, lending a magical sweet hint to the refreshing experience. Like the cool of the night, Chandani Raatein brings forth a top note of Ruh Motiya blended with hints of white Jasmine that grant a soft sensuality to the fragrance. The seductive floral overtones of Ruh Motiya are combined with mesmerizing notes of White Jasmine sourced from Madurai in South India.

No Chandani Raat can be complete without Raat ki Raani, Champa; the seductive dusk scent is infused with the fragrant Golden Champa bestowing an intense, comforting effect on the senses. The Intense Perfume Body Mists, Sunehre Din and Chandani Raatein, are priced at INR 4,800, come in a standard size of 100ml, on www.forestessentialsindia.com and across all Forest Essentials standalone stores across India.