The Aston Martin V12 Vantage Roadster that we've been hearing since 2011, is finally getting a respectful, official debut. The car with limited availability around the world gets 510 hp and 470-pound feet of torque from its 6.0-liter V12 engine. It gets a sprint of 0-62 mph in 4.5 seconds and a top speed of 190 mph. The roadster features a redesigned rear decklid, chassis changes, and a modified damper setup with unique valves and redesigned rear springs. It's a clean convertible with a fiber body all around it. It roars with carbon fiber trimmings on the side strakes, front splitter, rear diffuser, mirror caps, and rear lamp infill. Glass switches in the lower center stack boost the oomph in the interior of this car.

Also, only the V12 Vantage and new V12 Vantage Roadster are endowed with the "Sport" mode button, enabling the driver to select between two different powertrain modes.


Aston Martin offers an optional interior package with additional carbon fiber pieces. The new Aston Martin V12 Vantage Roadster is priced at £150,000 ($232,000) in the UK and available in other select countries.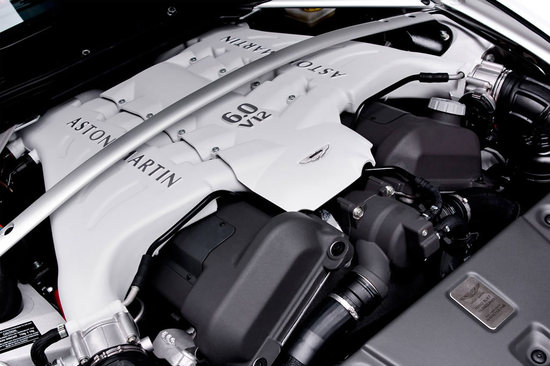 [Autoblog]