Desert River has taken 1977 Rolls-Royce Silver Shadow and turned it into one of a kind, bespoke Champagne bar, and DJ platform. The Lady of Luxury is the perfect host for your luxury product launch, award ceremony, gala dinner, or a secret open-air party. The back is fitted with a mahogany interior which is specific to classic Riva Boats and can be used as a stage for a DJ or as a platform for cocktail servers. The side panels are fitted with high quality JBL speakers to give your DJ an aura of exuberance while he spins out great music for you and your guests. When the side panels are pushed to a horizontal position, they can be utilized as a bar counter.

The Lady of Luxury Rolls-Royce Silver Shadow is complete with all the luxuries- 21 bottle coolers for Champagne, 2 additional fridges with a capacity of 50 liters, iPod docking station for background music, 2 Pioneer CDJ 1000-MK3 players, a Pioneer DJM 400 mixer, JBL speakers and subwoofers powered by 5 amplifiers for ambient sound and high-quality finish. In Dubai, the Lady is available for a limited rental time only, so don't miss the opportunity to be her affluent escort!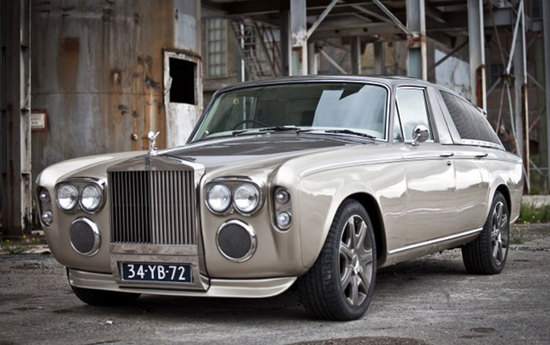 Rent it out for $3,300 per day or purchase this one of a kind piece in the world which can be completely customized with the highest standards of material for $ 289,000.


[Via DesertRiver & TheLadyOfLuxury]