Touring Japan and overlooking a visit to their hot springs is nothing less than a crime. Nestled in the picturesque town of Hakone, north of the bustling city of Tokyo, is Hakone Kowakien Yunessun. The hot spring theme park has enticed tourists and locals over the years due to its unparalleled offerings.

Before we take a dive into each bath, here's some essential information.
Timings: 9 am – 8 pm
Price:
1,600 yen for children (USD 15)
2,900 yen for adults (USD 25)
Accessibility: Yunessun is accessible by train and then bus from Tokyo
Yunessun's 8 off-beat baths offer plenty of choices to our leisure-seeking travellers.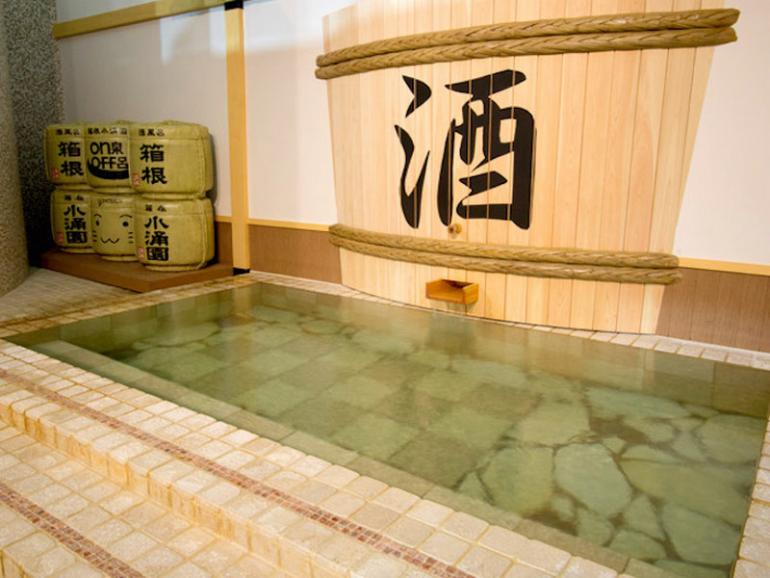 Sake Bath
True to its name, and paying homage to Japanese heritage, the Sake bath uses actual sake from a barrel. Ideal for those dislike the cold as the entire bath warms you inside out. Of course, drinking it is unadvised.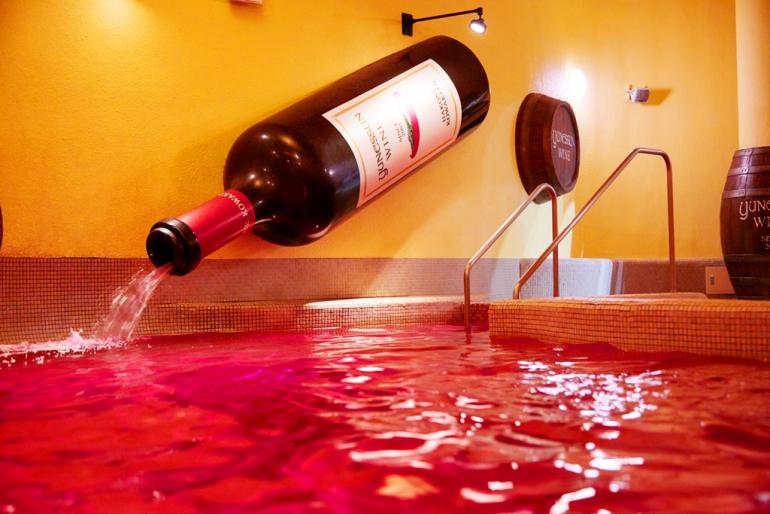 Wine Bath
Entailing a unique wine bottle decor, the strong purple water and delicate aroma of the wine makes you feel rejuvenated. A wine bath is supposed to be extremely beneficial for skin. We hear Cleopatra and Queen Mary took a dip back in the day.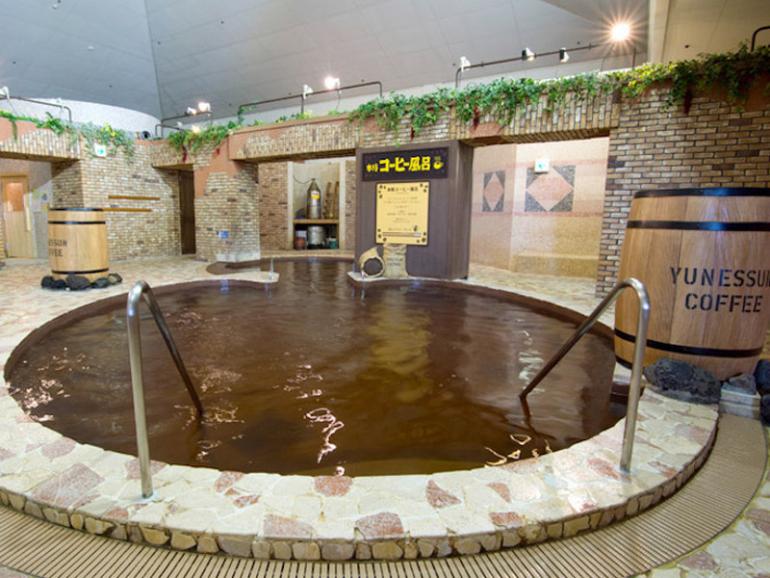 Coffee Bath
Curated with an original processing method called "stone-polishing", the coffee bath roasts beans to absolute perfection. Highly recommended for those seeking a relaxing experience.

Rodeo Mountain
With a water slide and a view of the stunning scenery, we're not entirely surprised that this is one of the park's most popular attractions. Mind you, this is the only bath where adults and children can both play.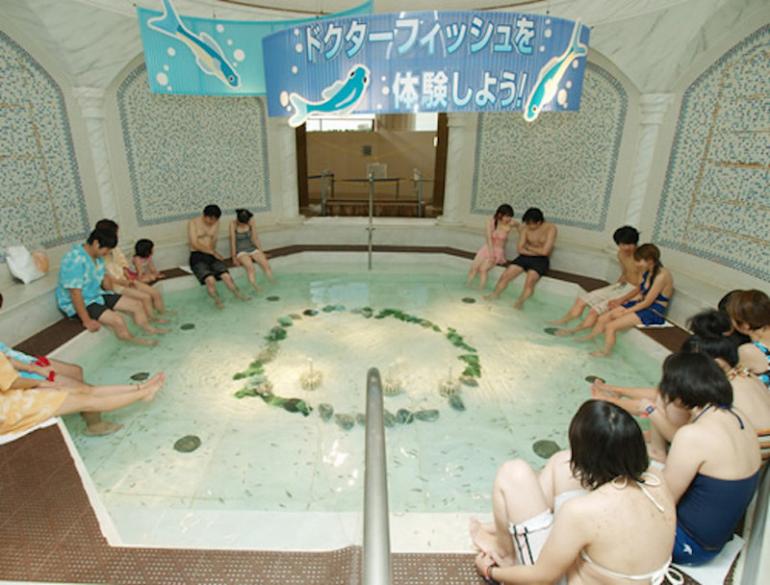 Docto, Fish Foot bath
Agreed the concept of fish tugging away at your dead skin is quite disgusting; but the results are quite impressive; smooth feet. This bath is open at certain times only.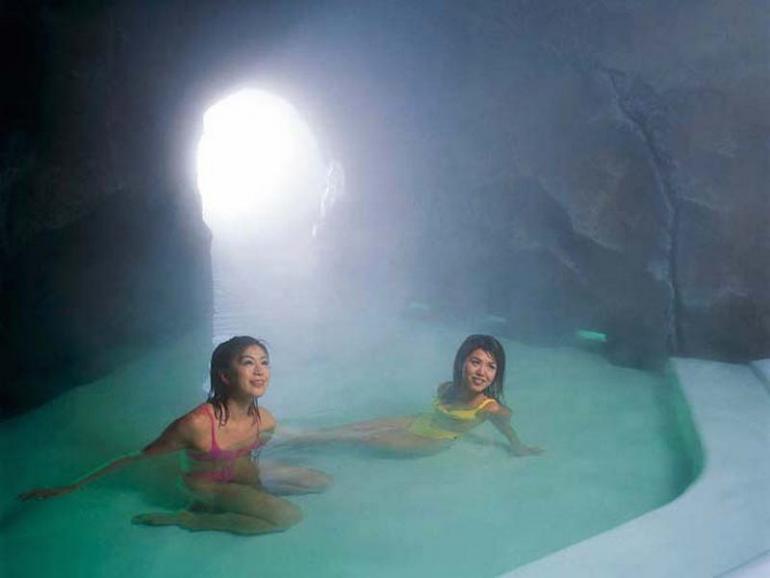 Cave Bath
The esoteric yet soothing bath is one of our favourites. It transports you to another world as you detox and relax in the cave. A splendid experience for the body, mind and soul!
Finnish Bath
Inspired by a customary ritual in Finland, the Finnish bath invites you an experience where you begin with a dry sauna and then jump into a frozen river. The contrast between the temperatures results in the most invigorating of experiences.
[Via:Jpninfo]