We have never been this excited about a Chevrolet Corvette before. The brand new 2015 Corvette Z06 broke cover at the Detroit Auto Show last night and it's a stunner! Based on the Corvette Stingray introduced last year, the newest Z06 is a massive improvement from the last generation and appears more European than American, barring the door mirrors which oddly continue to look the same. But the new lean, mean look of the performance Corvette is just the tip and there's a lot more to it which make it arguably the best Vette ever to be launched.



The C7 stingray made a lot of news and received rave reviews from experts but everyone knew the best was yet to come. The Z06 was one of the most hotly anticipated track focused car to be launched this year and the brand has delivered its promise. The new front splitter, carbon fibre bonnet and rear spoiler, cooling vents and a removable roof panel all just scream of one thing, the Z06 means business! Powering the Z06 is an all new supercharged LT4 6.2-litre V8, a first for Z06, which produces 625hp and a jaw dropping 635 lb.-ft. of torque. That's a jump of 100hp from the old Corvette Z06 and though the performance figures aren't out but we can expect it to outpace its predecessor considerably.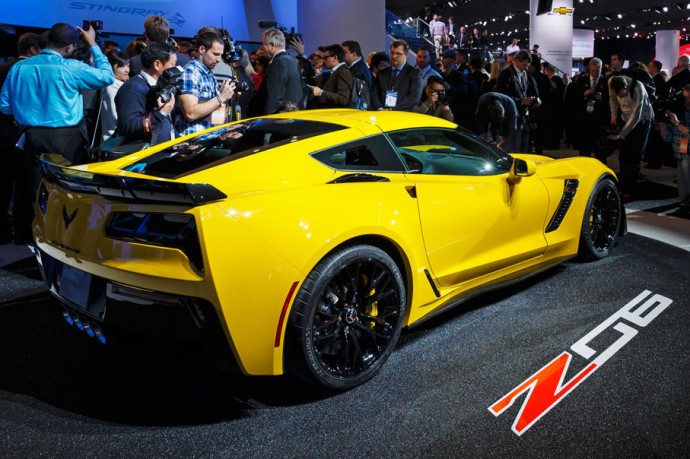 The engine will come mated to a either a seven speed manual gearbox (with rev matching) or an eight-speed paddle-shift auto channeling the power to the rear wheels. It also comes loaded with a lot of technology like the adaptive dampers which come as standard and adjustable rear spoiler. But we'll have to wait for a complete year before it hits the dealerships. All we have to say is that we are mighty impressed and waiting for the ZR1 now.
[Via – Yahoo]