Now drinking water will be an art! How? Ask Zaha Hadid or Studio Weave. Or the 4 other leading British architects who have unveiled proposals for public water fountains to be installed on London streets. Currently resting at the 'kiosk' exhibition in the building centre until March 14, each of the six Ottoman-inspired kiosks are to act as practical communal resources à la 17th century. Only this time, there are no sultans behind them but promoters, Turkish ceramics.

"Traditional Ottoman fountain kiosks became meeting points, gathering places for a community to connect. With large protective cantilevers, the fountains often include ceramic tiling and our proposal translates these characteristics to contemporary use within a design informed by the continuous loop of the water cycle." Those are the words of project architect Saffet Kaya Bekiroglu about what I would say, an ahead-of-its-time fountain design by Zaha Hadid Architects.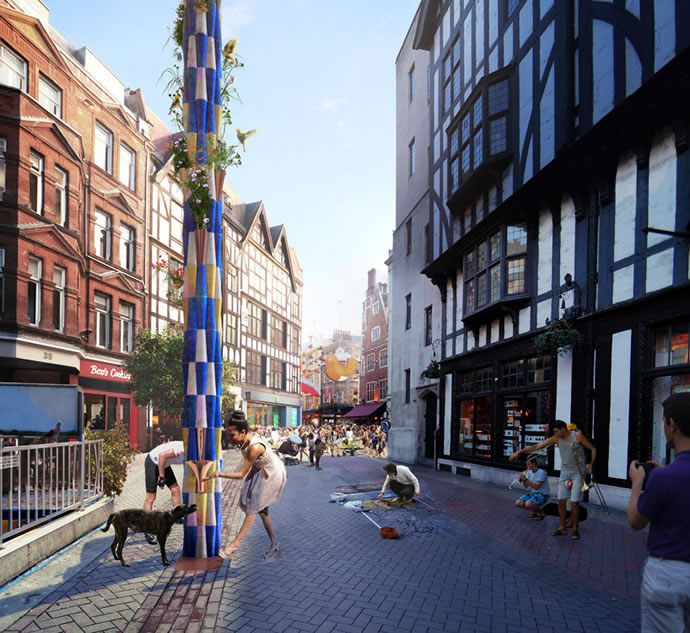 That said, I particularly admire the one by Studio Weave, which comprises a series of colourful Watering Poles that can accommodate plants in it. Not only does this fountain make an enrapturing sight, hypothetical thus far, it does so, incorporating natural elements. Studio co-founder Maria Smith further explained, "in marking points around the city from which free drinking water can be collected, the Watering Poles also create way finding markers and new informal gathering spots for London."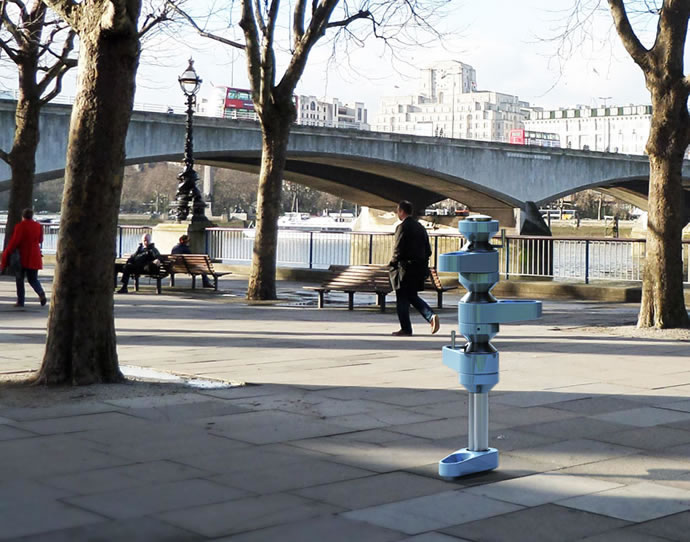 The design by Alford Hall Monaghan Morris is for a minimalistic-conscientious dispenser that would source free water from the mains beneath the ground. "We took the brief as an opportunity to propose a recognizable and ubiquitous piece of street furniture for London, dispensing free drinking water from the mains beneath our feet. Our design places glazed high strength industrial ceramic in a public setting, utilizing the long term color fastness and durability of this emerging material," said Will Lee.

Eric Parry Architects has proposed a practical structure that can also host a news stand or drinks vendor, much the harbinger for a fountain phenomenon. The water dispenser by ADAM Architecture on the other hand is conceived as a mural of patterned tiles. Clearly there is something for everyone, from lovers of the futuristic to those inspired by history, am I right? Plans for these span three new sites, exhibition road, Soho and the south bank, thus preparing to expand London's existing drinking network of fountains.
[Via – Design-Boom]