We've all dreamed about getting behind the wheel of a luxurious supercar. For some of us, that dream came true, either by owning a supercar, being part of a supercar club or through a Supercar Hire. For those who haven't felt the caress of fine Italian leather or been serenaded by a naturally aspirated concerto, these following five points reveal what it's really like to drive a supercar. And we're not talking track days or drag dos. We're talking real on-the-road McCoy supercar driving.


1. You speed through a lot of emotions
When you first see your car, you can't stop smiling. But, be prepared for many facial expressions, some you may never have worn before. Why? Just recall your first time behind the wheel of a car. Now multiply that elation, and fear, by at least 100% and that's how phase two of the supercar encounter went for me. Joy changes up to excitement, shifts up again to surprise and then dramatically downshifts to terror.
In nanoseconds, I went from goofing off on the workings of the meticulously tuned engine, to feeling a very real rush of fear at going way faster than I know is safe. Like a famous supercar connoisseur once said, supercars make a heroin craving feel like a vague wish for something mildly salty.

2. Parking is what purgatory must feel like
I knew parking a supercar wouldn't be easy. I also appreciated I didn't really need to pull into my local supermarket for a sandwich.
What I wasn't prepared for was the nightmarish thought that occurred to me in the queue. What if one of those devil-may-care pensioners reverses into me? Or a pumped-up gym chick slams her £100 car door into my [conservatively estimated] £5,000 equivalent?
While the chances of such dinks and knocks are quite low, you'll never be 100% worry free unless it's parked in the safety of your own garage.

3. Your driving position is something to get used to
Supercars are lower to the ground than some reptiles. This low centre of gravity – coupled with an improved airflow – is what high-performance vehicles are all about. While I knew the background theory, I was unprepared for the dramatic effect it would have in practice.
Merged deep into the machine, in my low rider bucket seat, I felt a toe-curling union with the road, a level of handling where you almost feel the tarmac's undulations on your skin.

4. You learn very quickly what 'soft hands' means
Rounding the corner on a valley road with illusions of Michael Schumacher's poise, I stepped a little too hard on the pedal and Oh Mein Gott, I was close to losing control of the car. Everything slowed down and sped up at the same time, my adrenaline red-lining. To overcorrect then could have meant extra work for angels, demons or scrap merchants. Recalling a similar incident on ice, I instinctively kept the pedal pressed, gently counter-steered left, then right, then left again and, danke Gott, I snapped back into a straight line.
It was a shot that woke me up more effectively than a schnapps-laced espresso. The responsiveness and handling were sheer heaven, but I quickly learned that, unless I had a wish to test the theory of everlasting life, I'd have to be very gentle at speed.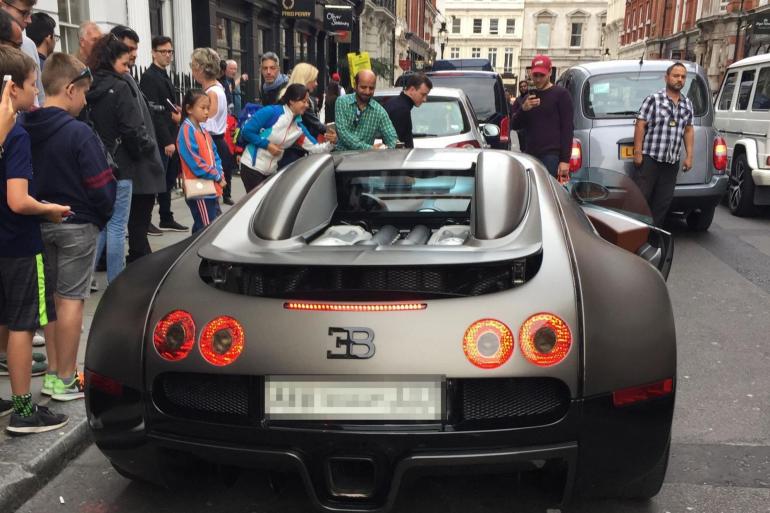 5. You are the center of the universe
Cue trumpets and dancing girls, because the attention you get from driving a supercar inflates your ego to Messianic proportions. Keeping a low profile in public areas just doesn't happen, unless you are driving in Vegas.
The gleaming bodywork and supernaturally beautiful, low crouching feline shape catches the eye of every warm-blooded mammal in sight. Even those with visual impairments will notice you too, because the growl of the exhaust is as subtle as a thundering T-Rex. Expect people staring closely to see if you're famous, waving at you to pull over, asking to have their picture taken with the car.
For real celebs who drive supercars every day, this idol worship must seriously get under their Botoxed skins. For a mere mortal like me, it just felt divine.