Dining in New York



Owned by Chef Daniel Boulud, Daniel is a three-star Michelin, contemporary French dining restaurant and one of the finest in New York City. This restaurant offers a rare combination of contemporary French cuisine, in an elegant neoclassical setting with modern furnishings. Here a culinary team of 30 cooks prepare the chef's seasonal cuisine inspired by the market in the heart of Manhattan's Upper East Side. The menu marries classic and perfectly executed gutsy French flavors with the finest American ingredients, such as Florida frog legs fricassée. The food is extravagant and big on flavor. Menus change frequently to reflect the seasons and the creative spirit of chefs. For dessert, Pastry Chef Ghaya Oliveira offers both chocolate and seasonal fruit creations. The wine list, orchestrated by Head Sommelier Raj Vaidya, consists of over 1,600 selections, including many rare Bordeaux and Burgundies. A selection of Château Latour dating from 1945 to 1990 is a matter of great pride at Daniel.

Daniel can be experienced from numerous vantage points, an inspiring tasting menu in the main dining room, cocktails from the intimacy of the Bar and Lounge or a bespoke dining menu in the restaurant's private dining room.
[Daniel-NYC]
Must Visit in New York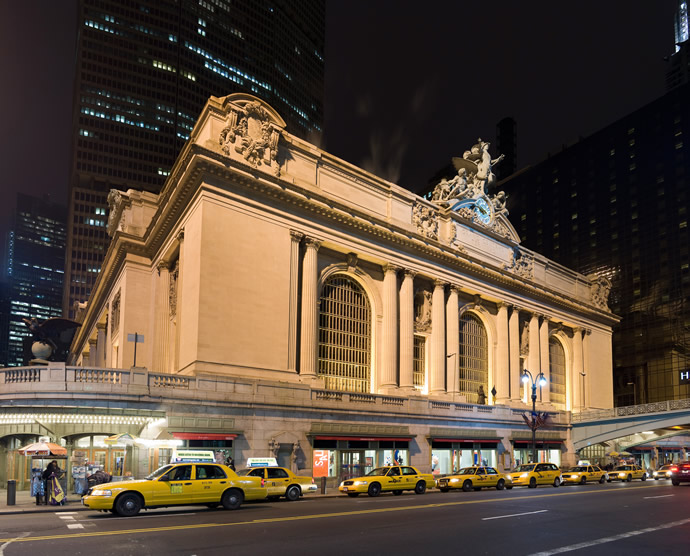 The heart of New York City, the Grand Central Terminal pretty much keeps the city running. The railway station which was constructed in 1903-1913 for the New York and Harlem Railroad company sits in a grand Beaux-Arts building which serves as a transportation hub connecting train, metro, car and pedestrian traffic in an efficient way. It has 67 train tracks on two different levels.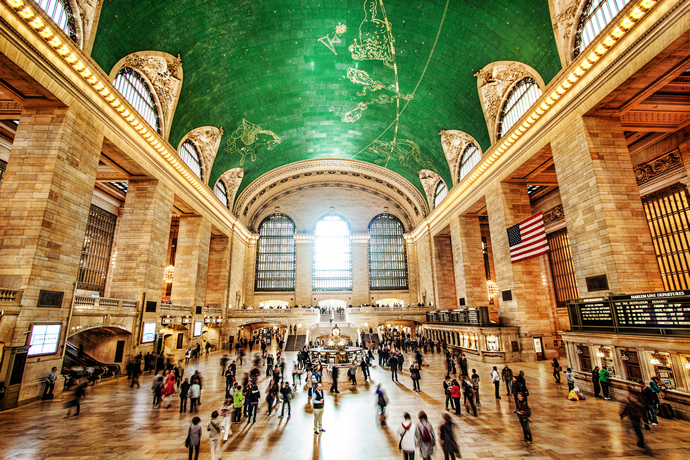 The Grand Central Terminal is a living, bustling temple to New York's illustrious past. Known as "the world's number six most visited tourist attraction", visitors are known to spend hours in here gazing at its celestial ceiling mural above the vast main concourse, feasting at the Oyster Bar downstairs or sipping a Manhattan at the swanky Campbell Apartment. Try out the Whispering Gallery where you stand at one end of the Oyster Bar ramp and whisper into the wall and your secret will be heard way across on the other side, explore the gourmet culinary market or the secret elevated passageways for a spectacular view of the entire concourse.
[Grand-Central-Terminal]