Oye! The Chinese again!
Unusual is a characteristic of the Chinese and we are very entertaingly aware of. They never fail to amuse us, as they have yet again. This time it is a shopping mall inspired by a traditional Chinese treasure bowl and featuring a vertical aquarium, an LED canopy and gondola rides.



The complex is designed by American design company amphibianArc in Zhengzhou as part of the Dongfeng City project. The mammoth structure will have 350,000 sq metres retail, entertainment and service space across nine floors. The theme is aqua with it many water features including a huge fountain plaza, a vertical aquarium and an indoor canal. That, as well as plenty of restaurants, fun zones and a hotel.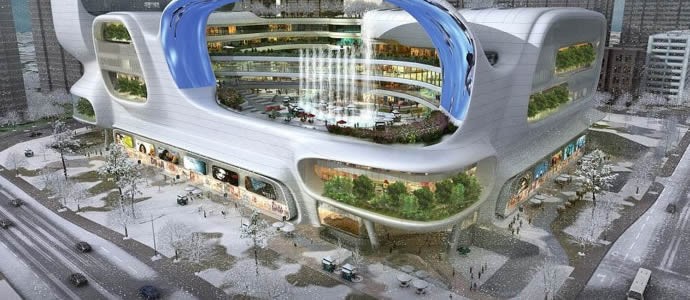 No Oscars here to guess that this dinosaur would be planned to be one of the biggest shopping malls in the world. With all the biggest, tallest and largest, it won't be too long before we get to take space tours to get a space view of the world's manmade wonders.
In any case, it's official. I love the Chinese.
[Via – Inhabitat]